Salt Lake City Police Detective Jeff Payne was fired from the department months after he was filmed arresting and violently dragging nurse Alex Wubbels out the University of Utah Hospital earlier this summer. James Tracy, another officer involved in the incident, was demoted for his role in the arrest, The Salt Lake Tribune reported.
Body camera footage of the July 26 arrest, which showed Wubbels being handcuffed and dragged away crying after she refused to draw blood from an unconscious patient without a warrant, set off a firestorm of controversy after it went viral online.
According to CBS News, Salt Lake Police Chief Mike Brown wrote in a letter to Payne that he had "lost faith and confidence in [his] ability to continue to serve as a member of the Salt Lake City Police Department."
Brown continued:
I am deeply troubled by your lack of sound, professional judgment and your discourteous, disrespectful and unwarranted behavior, which unnecessarily escalated a situation that could and should have been resolved in a manner far different from the course of action you chose to pursue.
G/O Media may get a commission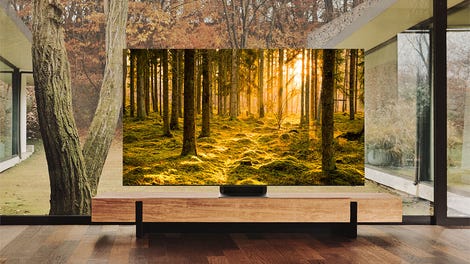 Up to 40% off
Samsung Smart TVs
Payne's firing on Tuesday comes after the results of an internal affairs investigation were announced on September 13. According to the Salt Lake Tribune, the investigation determined Payne and Tracy, his watch commander, violated five department policies in the altercation:
Conduct unbecoming of an officer; courtesy in public contacts; a policy that states misdemeanor citations should be used instead of arrest "whenever possible"; violation of the department's law enforcement code of ethics; and a city-mandated standards of conduct policy.
The Salt Lake City Police declined to comment on the case to local station KUTV, but Greg Skordas, Payne's attorney, told the station his client was previously placed on administrative leave and would likely appeal the firing. Skordas later told the Associated Press that Payne would still be employed if it weren't for body camera footage of the incident, which eventually resulted in formal apologies to the nurse from the police chief and Salt Lake City Mayor Jackie Biskupski.
On Tuesday, Wubbels agreed the body camera footage was critical in the response to her arrest when she spoke to reporters about news of the detective's firing.
"I think I owe it to the body camera footage," she said. "Without that, my story would never have had the impact that it has had."
"I truly believe that body cameras are available and should be used for the protection of everyone," Wubbels also said.