In 2008, a San Francisco social worker named Heath Hodge called the local police department. A patient of Mr. Hodge's, Teresa Sheehan, had stopped taking her medicine for schizoaffective disorder and was exhibiting odd behaviors. Hodge wanted to transport Sheehan and needed assistance. According to a civil lawsuit filed in 2009, when the SFPD arrived at Conrad House, the group home for people with chronic mental illness that Sheehan lived in, instead of a peaceful escort, responding officers Katharine Holder and Kimberly Reynolds entered Sheehan's room shouting, with their guns drawn.
Sheehan's civil suit has been appealed all the way to the Supreme Court, which will issue a decision later this spring; it alleges that the officers violated SF Police Department policy and "reasonable accommodations" protections under the Americans with Disabilities Act (ADA) when they kicked the doors down and lead with a pepper spray burst. According to the ADA, police should be trained "to recognize when an individual, such as someone who is having a seizure or exhibiting signs of psychotic crisis, needs medical attention." (Sheehan eventually made it to the hospital—with six bullet wounds compliments of the SFPD - including a shot to the face.)
Teresa Sheehan is alive today, but other mentally disabled victims of recent police violence haven't been so lucky, as disability justice campaigns around the 2014 deaths of James Boyd and Ezell Ford, and the 2013 death of Kayla Moore have emphasized. (Thanks to a 2013 joint report from the Treatment Advocacy Center and the National Sheriffs' Association, we already know that about half of the people shot and killed by police each year have a mental disability.) Statistics and history show there's little accountability for cops who use excessive force, like in central New Jersey, where a 2014 study by the Courier News and the Home News Tribune found that 99 percent of police brutality complaints went uninvestigated. Last year, a police officer in Monterey, California was fired not for using too much force, but for using too little. In February of 2014, Corporal Thanh Nguyen a campus officer at  California State University Monterey Bay, refused to tase a mentally ill black student when prompted by officers from the nearby Marina, California police force. After the Marina police filed a complaint with the university citing "failure to act," Nguyen was fired. (In an interview with The Huffington Post, Jeff Solomon, president of the Statewide University Police Association, the officer's union, explains that Nguyen refused to participate in the tasing because he believed it was unnecessary. Nguyen is now suing his former employer for wrongful termination.)
Even many cops themselves know something is amiss: In 2000 (the last time a national study was attempted), the United States National Institute of Justice found that 84 percent of police officers reported having seen other cops use excessive force on civilians. And, as many already know, San Francisco's reputation as a progressive capital doesn't hold up when it comes to the city's police force: Still unfolding is a scandal over homophobic and racist texts between SFPD officers in which they referred to African Americans as "n******" and "savages," alongside "jokes" about "burning crosses."
• • • • •
In 2012, poet/activist Leroy Moore, who lives across the Bay from San Francisco in the college town of Berkeley, released the Krip-Hop Nation Police Brutality Profiling Mixtape with a collaborator from Los Angeles, DJ Quad. The mixtape, featuring rappers with disabilities, is sharp cultural commentary designed to prompt the realization among listeners that individuals with disabilities have long been victims of police brutality and profiling. The success of the mixtape has prompted other actions: Along with retired NYPD officer Emmitt Thrower, Moore will soon begin crowdfunding a documentary about police violence and people with disabilities tentatively titled "Where is Hope?"
G/O Media may get a commission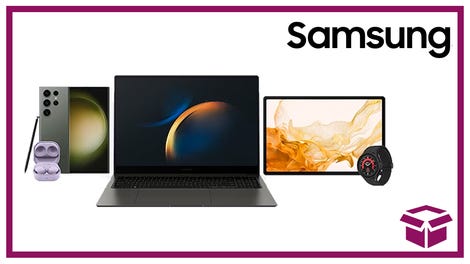 24 hour deals
Discover Samsung - Daily Deal
"Our goal is to peacefully demand police reform and then aggressively fight to stop police brutality against people with disabilities in any way we can, till things change for the better," Thrower said in an email to me on March 19th. One of the songs on the Krip Hop mixtape, a collaboration Moore did with fellow rap artist Keith Jones titled "Disabled Profiled," contains the following lyrics:
Black man in a uniform / Sees me as a threat / Or a charity case / Can't look at me in my face / His mind is made up / Looking for my tin cup / I was triggered last week / Memories floating back / Makes this grown man weep
"In the last year, I can't tell you how many times I have been profiled because of a disability," says Moore. (Unfortunately, profiling based on disability is considered perfectly legal. Around the time he left office in late 2014, Attorney General Eric Holder called for new police profiling regulations to expand protected classes to include markers like race, religion, and gender identity. Noticeably absent was disability.) When asked if he has suggestions for how other disabled people can stay safe around police, Moore's immediate response is rhetorical: "Safe with police?" When pressed further, he recommends taking a cop-watch training that includes a primer on basic rights and how to document police abuse.  He also recommends that people with disabilities avoid going out in public alone as much as possible. Adds Thrower: "Always look police in the eye, try to follow their directions if you can. The best thing is to have a witness," Thrower says, adding, half-jokingly: "Just pray."
During his years with the NYPD from 1978-1988, Thrower came to believe that officers are "just pawns in the system. Just like soldiers." But with ableism, racism and other forms of discrimination pervading the system, ableist and racist officers have "carte blanche to act out their prejudice without fear of any substantial consequence," he says. As an officer, Thrower says he felt that he could do most things with impunity "as long as the policies I enforced were the priorities mandated by the racist police system." If police stepped out of line, he says, they paid the price with harassment and punishment from other officers and administrators; in other words, informal punishment.

Activists like Moore and Thrower would like to see changes such as an alternative phone number to 911, with responders trained in working with people with disabilities, and moving some of the billions that go to funding police forces each year to social service agencies that could help stop violence before it starts. (In the Bay Area, they suggest the Idriss Stelley Foundation, an anti-police brutality organization.) "Can you imagine if the community had the skills and knowledge to respond [instead of the cops] when people have a mental health crisis?" says Moore.
• • • • •
In January of this year, the disability justice group ADAPT, the American Civil Liberties Union, and 40 other civil and disability rights organizations signed a statement asking San Francisco mayor Ed Lee and city attorney Dennis Herrera to drop the city's appeal of Teresa Sheehan's case, writing:

San Francisco's position represents a major step backwards. People with disabilities need the ADA's protections when they encounter law enforcement… Individuals with many types of disabilities, including intellectual disabilities, psychiatric disabilities, diabetes, epilepsy, and deafness, face dangerous and often deadly consequences when law enforcement officials fail to follow federal disability rights laws.
Depending on how the Supreme Court rules  — opening arguments began on Monday, March 23 — officers who kill people with disabilities in the line of duty may find it easier to get off the hook. (Unfortunately, Lee and Herrera have remained silent in response to calls by community groups to discuss the matter.) And though at least one Justice, Sonia Sotomayor, has hinted at her feelings on the subject, asking, during Monday's opening arguments, "Isn't the ADA … intended to ensure that police officers try mitigation in these situations before they jump to violence?" if the other justices disagree with her, the Court's decision could mean another get-out-of-jail-free card for officers who already have a deplorable record for treating the country's most vulnerable population – disabled people of color.
"Our concern is if the Supreme Court rules that police officers don't have to do this as a matter of law or are immune from a civil action, the result will be that police departments have very little incentive to train their officers properly," San Francisco Public Defender Jeff Adachi told a local PBS affiliate in January 2015. (Adachi was one of the signers of the January 2015 statement sent to Mayor Lee and City Attorney Herrera.) That, and the fact that if San Francisco wins its appeal in the Sheehan case, it'll give officers one less reason to stop and think before reaching for their weapons.
Toshio Meronek is an independent journalist focusing on politics, the Bay Area, disability, and LGBT/queer issues.