According to a new report from the campaign finance watchdog group MapLight, three major corporations—which all bring in at least tens of billions in revenue per year—have donated at least six figures each to America First Policies, a pro-Trump dark money group which has come under fire because its staff just can't stop letting their fashy side peek out.

Corporate disclosure forms show that the power company Southern Company donated $1 million to America First in 2017, over three times as much as its contributions to the Republican Governors Association, the Democratic Governors Association, and the Republican Attorneys General Association combined.
In addition, the pharmaceutical retail chain CVS Health donated $500,000 to America First, and Dow Chemical kicked in another $100,000, for a total of at least $1.6 million from corporate contributors. (Dow merged with DuPont last year to create the world's largest chemical company.)
MapLight's Andrew Perez notes that these companies are all benefitting from the administration in various ways:
CVS Health, Dow Chemical and Southern Company all reported lobbying on the Republican tax bill passed in December. CVS, the Woonsocket, R.I.-based pharmacy and retail giant, has said the law will save the company about $1.2 billion this year. CVS is currently seeking the Trump administration's approval for its purchase of the health insurer Aetna.

Southern Company, the Atlanta-based utility company, has long opposed the Clean Power Plan, an Obama-era rule designed to limit greenhouse gas emissions by power plants. Trump's Environmental Protection Agency (EPA) is working to repeal the plan.

And last year, the EPA reversed its effort to ban chlorpyrifos, a widely used pesticide produced by Dow Chemical that studies show can harm children's brains.
G/O Media may get a commission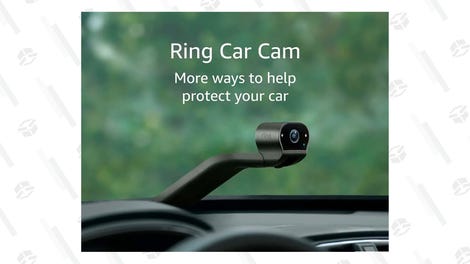 Axios reported in January that America First, a nonprofit, had raised $26 million in 2017 (in addition to $4 million for its associated Super PAC, America First Action), but as MapLight notes, it hasn't disclosed details about its own finances and won't be forced to until it files its first tax return later this year.
America First describes itself as a "a non-profit organization supporting key policy initiatives that will work for all citizens in our country and put America first," but so far in practice that's mostly meant getting involved in elections and policy decisions to tilt the scale for Trump. As MapLight reports, the group has gotten involved on behalf of former Sen. Luther Strange in last year's Alabama Senate primary and against Jon Ossoff in the 2017 Georgia special election, and it announced a $1 million push earlier this month to get red state Senate Democrats to support Gina Haspel as CIA director.
In January, Carl Higbie resigned from the Trump administration after CNN found a history of racist, sexist, Islamophobic, and homophobic comments he made on the radio; two months later, America First scooped him up as its advocacy director. And earlier this month, Mediaite published a video of policy advisor Juan Pablo Andrade saying that "the only thing the Nazis didn't get right is that they didn't keep fucking going." Andrade later said the video was "incomplete" and that he was "quoting what someone, whom I vehemently disagree with, said to me."
In the days following MapLight's story, all three companies said that they won't be donating to America First Policies in the future. (See update.)
We also requested comment from America First to ask if they'll disclose the rest of their corporate contributors. We'll update this post again if we receive a response.
Update, 1:30 a.m: CVS Health sent us the following statement after this post was published:
CVS Health contributes to organizations across the political spectrum to help shape public policy and address legislation that has a direct impact on the company. This contribution was made to support advocacy and education regarding the U.S. Tax Cuts and Jobs Act. CVS Health supported this legislation and used the tax savings it created to invest in the growth and success of our employees, including increasing the starting wage for hourly employees and creating a new paid parental leave program for all full-time employees.

At the same time, CVS Health has firm nondiscrimination policies in place and is deeply committed to embracing diversity and treating all people with respect, with zero tolerance for discriminatory actions or behaviors.

Update, 11:37 a.m: In an updated statement, CVS said they won't be contributing to America First in the future.
"Comments made by employees of America First Policies that were reported after we made our contributions are unacceptable to us," a CVS Health spokesperson said. "We have zero tolerance for discriminatory actions or behaviors, and as such we will not be making contributions to this organization in the future."
Update, 11:21 a.m., 06/02/18: Dow Chemical said on Friday that it won't be donating to America First anymore, either.
"Dow was not aware of any discriminatory actions by staffers at America First Policies," a Dow spokesperson told MapLight. "Dow ... will not contribute to America First Policies going forward."
Update, 1:20 p.m, 06/03/18: Southern Company confirmed to MapLight that they also won't be donating to America First Policies in the future.