President Obama will lay out his strategy to fight the Islamic State extremist group in a prime time speech on Wednesday night. Some Republicans want that plan to address the southern border, which they say could be susceptible to ISIS infiltration.
It's possible, but not likely, however, that the terrorist group would attempt to enter the U.S. by crossing the border, administration officials and independent experts say.
Francis Taylor, the Department of Homeland Security's undersecretary for intelligence and analysis, acknowledged on Wednesday that associates of ISIS have discussed the possibility of entering the U.S. illegally from Mexico.
"There have been Twitter, social media exchanges among [ISIS] adherents across the globe speaking about that as a possibility," Taylor told members of the Senate Homeland Security and Governmental Affairs Committee.
But he said the government has the capacity to stop ISIS operatives from crossing the border, adding that the organization does not present an imminent threat to targets inside the United States.
G/O Media may get a commission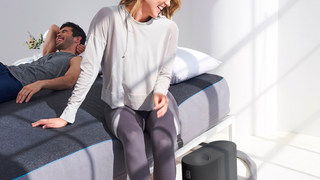 Eight Sleep Pod Cover
"I'm satisfied that we have the intelligence and the capability at our border that we could prevent that activity," he said.
Top Republicans aren't convinced. Sen. John McCain (R-Ariz.) was incredulous over Taylor's claim during Wednesday's hearing.
"There are thousands of people who are coming across our border who are undetected and not identified, and for you to sit there and tell me that we have the capability or now have the proper protections on our southwest border … is a great concern to the citizens of my state," he said.
Sen. Rand Paul (R-Ky.), a potential 2016 presidential contender, and House Speaker John Boehner (R-Ohio) this week urged Obama to review his border policies to prevent any potential ISIS infiltration.
Another possible 2016 candidate, Texas Gov. Rick Perry (R), said last month there is a "very real possibility" that ISIS operatives may have already entered the U.S. from Mexico, despite the lack of "clear evidence" of that occurring.
As Obama makes the case to step up military action against ISIS, there is debate over how much of a threat the group poses to the United States at home.
But one thing that outside experts agree on is that if the group did attempt to establish cells within the U.S. or attack an American city, it's unlikely that operatives would enter through the southern border.
The U.S. government ramped up border security measures after the 9/11 terrorist attacks, meaning that border crossers have increasingly relied on sophisticated smuggling networks to get them into the U.S.
There are no documented cases of Islamic terrorist groups working with migrant trafficking organizations, according to Christopher Wilson, senior associate at the Woodrow Wilson Center's Mexico Institute.
"I think the likelihood that they would be able to do that successfully is very slim," Wilson said of ISIS' chances of crossing the border.
There's little incentive for a smuggling network to collaborate with a group like ISIS. Trafficking organizations make their money off smuggling drugs and transporting undocumented immigrants. Dealing with a terrorist organization could draw unwanted attention from U.S. and Mexican intelligence and law enforcement, which have improved collaboration in anti-terrorist operations.
"It's bad for business," said Samuel Logan, managing partner of Southern Pulse,
a strategic advisory firm focused on Latin America. "If a coyote were responsible for a [smuggling] route being shut down, that person is going to pay the consequences, which in this world could be a bullet to the head."
There could be easier and less costly ways for ISIS operatives to enter the U.S. More than 100 Americans have traveled or attempted to travel to Syria to join extremist groups, according to administration officials. It would be simpler for ISIS to infiltrate the U.S. using fighters carrying a U.S. or European passport, according to national security consultant Douglas Farah.
Officials have said the government is working with countries that participate in the visa waiver program to make sure that potential operatives don't enter the U.S. undetected.
Experts said it's important to be vigilant against any means that ISIS may use to enter the U.S., but stressed that the border is an improbable place for that to happen.
"When you talk about the perception generated by a political narrative in Washington, the farther away it gets from the reality on the ground," Logan said.
Jordan Fabian is Fusion's politics editor, writing about campaigns, Congress, immigration, and more. When he's not working, you can find him at the ice rink or at home with his wife, Melissa.