The Department of Justice released a training video Thursday for police departments around the country offering guidance on best practices for officers engaging with trans people.
The nearly 13-minute video covers the use of pronouns, trans peoples' rights to use the bathroom of their choice, and educates officers about relying on real evidence that someone could be a threat rather than transphobic stereotypes.
The video shows a police officer talking to a trans woman during a routine traffic stop, before running the audience through an explainer of "assigned sex," "sexual orientation," and "gender identity." The video suggests officers ask, "How would you like to be addressed?" if they're not sure what gender pronoun someone prefers.
"There is a perception among many transgender people that the police won't take crime against them seriously. That they'll actually blame the victim for looking or dressing or being the way they are. And in recent surveys, some transgender people have reported that they have been assaulted by police officers," Sergeant Brett Parson tells the audience.
The clip goes on to talk about how trans women are sometimes harassed by police who presume they're working as prostitutes when they're just walking down the street. "Just being transgender isn't a reason to suspect a crime," Parson reiterates.
G/O Media may get a commission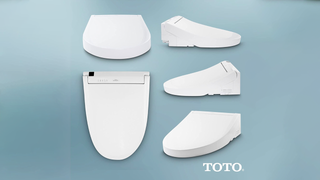 44% off
Toto Washlet Electronic Bidet Toilet Seat
Trans advocacy groups say the video isn't enough on its own but that it is a necessary step toward creating a safer environment for transgender people.
"We commend the Department of Justice, together with its local partners, for working to help law enforcement improve their practices and be more accountable to their communities, including transgender people," Mara Kiesling, Executive Director of the National Center for Transgender Equality, told Fusion in a statement. "Unfortunately, today as many as half of transgender people are afraid to call the police for help. While training alone is not a panacea, we hope the resources provided by DOJ will be helpful tools for local agencies, and will encourage them to work in collaboration with transgender community members."
While viewing the video won't be mandatory in police officer training, its best practices does offer guidance on department standards. And while it covers important ground, the video explains what it means to be transgender in strictly binary terms: trans people are, according to the video, either "male to female" or "female to male," leaving genderqueer people who identify as neither male nor female entirely out of the equation.
Trans people face disproportionate levels of violence and LGBTQ people are overall less likely to report crimes to the police because they're worried they won't be taken seriously or face recriminations or attacks, according to the National Coalition of Anti-Violence Projects' 2015 report on hate violence. The report found that just 41% of trans people who experienced a hate crime reported the incident to police last year. That's down from 54% in 2014. Of those who did report to police, 80% said they experienced hostile or indifferent treatment from authorities.
Trans women of color in particular are more likely to be the victims of violent crime: they accounted for more than half of all LGBTQ victims of homicide last year, according to NCAVP. And some 60% of survivors of other kinds of anti-LGBTQ hate violence are people of color, the report found.
"Transgender Americans, like all Americans, deserve to be treated with courtesy and respect by law enforcement officers," said Paul Monteiro, the DoJ's Community Relations Service acting director, in a statement. "The information provided in this video will help strengthen the relationship between police and the transgender community, allowing for more effective investigations and safer encounters for officers and citizens alike."
The video is the federal government's latest effort to encourage the protection of transgender rights, following guidance issued by the Department of Education recommending that school districts nation wide allow trans students to use the bathroom consistent with their gender identity.