According to a recent ruling, it is legal for a New Jersey casino to regulate employees weight.
An appeals court held up a 2013 decision, which found in favor of the Borgata Hotel Casino and Spa in a class action suit brought by several employees who contested the casino's Personal Appearance Standards (PAS), which, since 2005, bars the so-called Borgata Babes from losing or gaining more than 7% of what they weighed at the time. The rule, they said, discriminated against women, and lead to sexual harassment and unhealthy practices among staff. The Press of Atlantic City reported at the time:

Some women claimed they were told to take laxatives prior to mandatory weigh-ins or directed to stop taking prescription medications that cause weight gain, court documents show.
Back then, New Jersey Superior Court Judge Nelson Johnson explained that the casino had the right to monitor the Babes' weight because they were hired, essentially, as sex objects. The Press reported that Johnson wrote in his decision:

The Borgata Babe program has a sufficient level of trapping and adornments to render its participants akin to 'sex objects' to the Borgata's patrons. Nevertheless, for the individual labeled a babe to become a sex object requires that person's participation…. Plaintiffs cannot shed the label babe; they embraced it when they went to work for the Borgata.
G/O Media may get a commission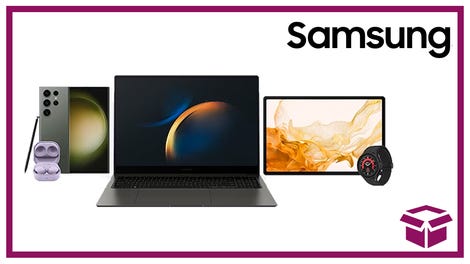 24 hour deals
Discover Samsung - Daily Deal
In other words, if you sign up to be a Babe, you must abide by the rules of being a Babe, no matter how demeaning. On appeal, judges reiterated the sentiment. Judge Marie Lihotz wrote in the decision:

We have considered plaintiffs' claims and conclude all facial discrimination challenges to the PAS are time-barred or unsupported. We also conclude the LAD [Law Against Discrimination] does not encompass allegations of discrimination based on weight, appearance, or sex appeal.
Borgata is Atlantic City's most lucrative casino, and Lihotz points to it as a game changer for New Jersey's gambling mecca.
The Borgata Babes are essential to the brand, and its success, she wrote:

Defendant's business decision to differentiate itself from the existing Atlantic City casinos included the creation of the "BorgataBabes," a specialized group of costumed beverage servers. The BorgataBabes reflected "the fun, upscale, sensual, international image that is consistent with the Borgata brand" bringing "Las Vegas-style to Atlantic City." All Babes were expected to comply with the "Five Fs": "Fun, Friendly, Focused,
Fresh, and Fast.
She added, however, that 11 of the 21 women who brought the suit might have grounds to sue Borgata for creating a hostile work environment. Some examples are presented in court documents of what that looked like: one woman was weighed repeatedly after proving that their weight gain was tied to a medical condition, another was accused of faking a pregnancy to avoid a weigh-in, another was suspended for maintaining the weight she needed to breastfeed. The list goes on:
This is not the first time the Borgata has seen accusations of sexism. In 2008, the casino settled a $70 million lawsuit brought against them by two Borgata Babes who said they were harassed and fired over weight fluctuations.
In a statement, Borgata's vice president and legal counsel Joe Corbo said he was pleased the court found the casino's practices to be fair to women:

We have long held that Borgata's personal appearance policy is fair and reasonable… We are pleased that the three appellate court judges agreed with prior rulings that our policy is lawful and non-discriminatory to women.
Attorney Deborah Mains, who represented the women, didn't quite see it that way. "Sexual objectification has been institutionalized and is being allowed to stand," she told The Associated Press.
Danielle Wiener-Bronner is a news reporter.