When the Trump administration announced in September that current participants in the Deferred Action for Childhood Arrivals program had one month to renew their status before the program was shut down altogether, thousands of DACA recipients scrambled to mail their paperwork in before the October 5 deadline.

But according to a new report from the New York Times, dozens of people whose DACA status protected them from deportation allegedly found their re-enrollment applications rejected not because of anything they did wrong, but because the Post Office failed to deliver their applications on time.
In the New York region alone, some 34 DACA renewal applications experienced abnormal delivery delays en route to a Chicago-area United States Citizenship and Immigration Services processing center, lawyers who spoke to the Times claimed. In Chicago itself, Representative Luis Gutiérrez claimed knowledge of 21 DACA renewals which were rejected due to late delivery, despite having been mailed locally with seemingly plenty of time for arrival.
In a statement on the postal delays, Gutierrez said:
I don't care if it was incompetence by one federal agency or the other, the DACA applicants did everything right and they are still getting rejection notices and their whole lives in this country and the hopes and dreams of their families are at stake. I am sure there are many other cases like this across the country, but for the 21 cases that have come to my office so far, because somebody else did not do their job correctly we are taking innocent young immigrants and making them deportable. That is unacceptable.
G/O Media may get a commission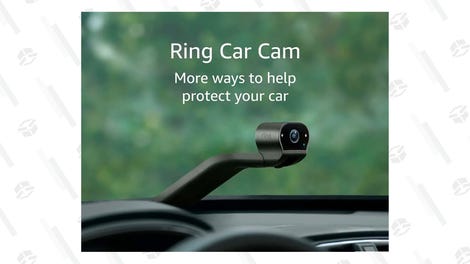 While the DACA expirations caused by the forms' delayed arrival are irreversible, a representative from the Postal Service did admit fault in these instances. Speaking with the Times, USPS spokesman David Partenheimer cited an "unintentional temporary mail processing delay in the Chicago area," which resulted in the late deliveries.
The Trump administration's long-expected decision to end DACA set off a scramble among current enrollees to complete the complicated and expensive renewal process one final time. And, even before this postal snafu, the White House had demonstrated zero flexibility toward applicants who couldn't get their forms in on time—even due to unprecedented natural disasters like Hurricanes Harvey and Irma.
According to Rep. Gutierrez—who previously partnered with Republican congressman Mike Coffman in requesting all DACA renewal applications be accepted so long as they were postmarked before the Oct. 5 deadline—some 22,000 other DACA participants failed send their paperwork in before Oct. 5, as well.
The White House, meanwhile, has suggested that current DACA participants use their remaining time in the program to "arrange their departure from the United States" once the final deadline passes.