For the last year, the presidential campaign has been almost completely focused on New Hampshire and Iowa, two states with white populations of roughly 95%. Whether it was chatting with diner-goers who happened to be all white or releasing campaign ads full of white people, the candidates seemed to follow this demographic.
But now that the first caucus and primary are over, the Democratic candidates will have to focus on minority voters. Nevada, which hosts a caucus Feb. 20, has a substantial Latino population. The Democratic electorate in South Carolina, which votes a week later, was 55% African-American in the 2008 primary.
The debate Thursday night on PBS suggested both Bernie Sanders and Hillary Clinton clearly understand this dynamic.
For one thing, they literally talked more about minorities—a lot more. In last week's MSNBC debate (according to this transcript), the word "African-American" was mentioned three times, "Latino" once and "black" not at all. In Thursday night's debate (according to this transcript), "African-American" came up 20 times, "Latino" was mentioned eight times, and "black" was mentioned seven times.
The candidates also spent considerably more time on issues like criminal justice, police brutality, immigration reform, and, as The New Republic's Steven Cohen put it, "issues that disproportionately affect black and Latino communities." Part of that is thanks to the questions asked by the PBS moderators, Gwen Ifill and Judy Woodruff. And the candidates have talked about these issues before. But the importance they're taking on now also shows that the campaign has reached a new stage.
G/O Media may get a commission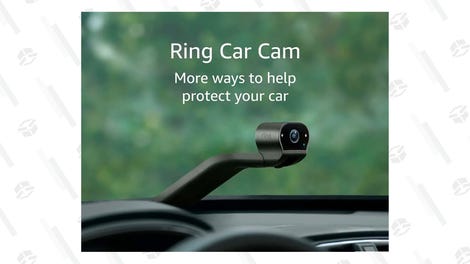 Here are some of the specifics the candidates discussed Thursday night:
Criminal justice reform
As in other debates, Sanders began by talking about his two favorite issues: a "rigged" economy and a "corrupt" campaign finance system. But his opening statement also assailed a "broken" criminal justice system, with "more people in jail in the United States of America than any other country on earth, 2.2 million. We're spending $80 billion a year locking up fellow Americans."
Later, he and Clinton agreed about reforming sentencing, reducing prison populations, and ending for-profit prisons. Sanders even made a promise that Vox's German Lopez called "impossibly ambitious": "At the end of my first term as president, we will not have more people in jail than any other country." He didn't go into detail about how he would do it.
Clinton took a broader approach: "When we talk about criminal justice reform, and ending the era of mass incarceration, we also have to talk about jobs, education, housing, and other ways of helping communities," she said, an argument that's been pushed by some Black Lives Matter groups.
Police brutality
"What we have got to do is make it clear that any police officer who breaks the law will, in fact, be held accountable," Sanders said, and talked about "demilitarizing" police departments.
Clinton agreed that "we have to restore policing that will actually protect the communities that police officers are sworn to protect." And she name-checked Dontré Hamilton, an African-American man shot to death in 2014 by a white police officer in Milwaukee, where Thursday's debate was held.
'Race relations'
A moderator asked Sanders whether race relations would be better under his presidency than under Barack Obama's. "Absolutely," he said, arguing that he would create "millions of jobs for low-income kids" and thus help alleviate racial inequalities.
Clinton seemed more focused on fighting specific discrimination: "I want to tackle those barriers that stand in the way of too many Americans right now: African-Americans who face discrimination in the job market, education, housing, and the criminal justice system."
Immigration reform
Clinton and Sanders agreed that they would end Obama's deportation raids. "I have talked to some of the young kids with tears rolling down their cheeks, (who) are scared to death that today they may or their parents may be deported," Sanders said. He said his policy would focus on bringing families together.
Clinton concurred: "We should be deporting criminals, not hardworking immigrant families who do the very best they can and often are keeping economies going in many places in our country."
Obama's legacy
Clinton accused Sanders of not supporting Obama, calling him weak and encouraging a primary challenge in 2012. "The kind of criticism that we've heard from Senator Sanders about our president I expect from Republicans, I do not expect from someone running for the Democratic nomination to succeed President Obama," she said. "Madam Secretary, that is a low blow," Sanders responded, calling himself a friend and ally of the president's.
Obama has a roughly 90% approval rating among black voters. Clinton has sought to portray herself as the president's natural successor and the defender of his legacy.
—-
From one perspective, a renewed focus on talking to African-Americans and talking more about race just in time for South Carolina is pandering. But taken from a slightly less cynical viewpoint, a renewed focus on issues that matter to minorities is a positive development. Both candidates clearly realize that winning the support of black voters in South Carolina and beyond will be crucial to winning the nomination.
And at least we're no longer stuck in Iowa and New Hampshire.
Casey Tolan is a National News Reporter for Fusion based in New York City.