The Hollywood actor pulled up to a stop light in downtown Los Angeles, and asked the man in an old pickup truck next to him a question. "Hey paisano, will you sell your truck?" The actor was Demián Bichir, one of Mexico's most highly regarded and popular film stars, and he was trying to get a feel for his character in his then-upcoming film "A Better Life."
That night the two came to an agreement. "I was driving that beat-up truck — really, really bad truck — for, I don't know, maybe five months," Bichir told an audience of 400 UC Berkeley students during a presentation on Dec. 5.
He said driving the truck helped him better identify with his character, an unassuming gardener working in the posh neighborhoods of L.A.
"My paisanos, my fellow countrymen, they have this double, triple, difficult task to survive in this country because, first of all, you don't have a face, you don't have a name, you don't exist basically."
Best known for his roles in the 2008 movie "Che" and his Oscar-nominated turn in "A Better Life," Bichir has also starred in the TV show "Weeds," and is currently starring in the FX series "The Bridge." The actor visited the Center for Latin American Studies at UC Berkeley to speak about immigration and undocumented workers.
G/O Media may get a commission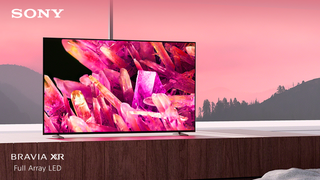 $400 off
Sony 55 Inch 4K Ultra HD TV X90K Series
In his presentation, Bichir discussed the challenges faced by undocumented immigrants in L.A. and across the United States.
"Most of my friends told me, 'I never really noticed the gardeners in Los Angeles until I saw your film,'" Bichir said, adding that his goal in doing a film like "A Better Life" was to change the way people see undocumented workers everywhere. "I believe in the power of cinema. I believe that two hours can change the way people think."
But the actor said there is also something universal about the film. "A Better Life" shows the dedication of a father working long hours to pay the bills and keep his son in school. The father struggles to stay connected to his son, who has embraced U.S. culture and is teetering on the brink of joining a violent gang.
"This is not only a story of immigration or an undocumented worker," Bichir said. "This is a story of a father and son."
Bichir's character also has to remain "invisible" to U.S. authorities who might deport him back to Mexico. The gardener does the cooking, cleans the house, and drives his son to school, all while working long days trimming palm trees at upscale homes.
"I think that the most powerful thing about all this is that you have this Mexican macho turn into the best mother ever," Bichir said of his character.
Currently, the actor is directing his first film. It follows a young boy who was born in the circus and is searching for his true love in the United States. The movie is scheduled to be completed next year.
Bichir said it is his responsibility to make movies that change people's minds about an issue, and "A Better Life" was meant to do just that. "These types of films have to be made in order to change the course of the future," he told to the class.
Steve Fisher is the Univision News Fellow at UC Berkeley's Center for Latin American Studies and is currently studying at the Berkeley Graduate School of Journalism.