According to divorce records obtained by The (Charleston, S.C.) Post and Courier, South Carolina Democratic congressional candidate Archie Parnell abused his ex-wife.

According to the divorce records, Parnell's ex-wife Kathleen said that on October 21, 1973, she locked herself inside of a friend's apartment to protect herself from Parnell. To get inside, Parnell broke the glass door with a tire iron and then forced his way into the apartment. Parnell then made "further accusations" of his ex-wife, which she denied, and then he "repeatedly" hit her, "with such force as to cause her acute physical injury." Later that night, she said, Parnell assaulted her again.
In her divorce filing, Parnell's ex-wife argued that she was "entitled to an absolute divorce on the ground of physical cruelty," and she requested a restraining order against Parnell. The judge granted Kathleen a divorce in March 1974; later, the Post and Courier reported, she obtained the restraining order.
Following the discovery of the allegations, which was reportedly made by his own aides, campaign manager Yates Baroody resigned. "As soon as I discovered them, I immediately resigned from the campaign and advised Archie he should withdraw from the campaign immediately," Baroody told the Post and Courier. "He has no business running for Congress and he never did."

On Monday, Parnell issued a vague statement to the Post and Courier where he admitted that he "became violent with other people, including my formal wife," but didn't indicate that he planned on dropping out:

"This campaign has always been about the people of the 5th district, my home, but never about me," Parnell said in a statement. "Forty five years ago, while still a college student, I did something that I have regretted every single day since. In response to actions I feel unnecessary to specify, I lashed out and became violent with other people, including my former wife, which led to a divorce and monumental change in my life.

"These actions were inexcusable, wrong and downright embarrassing," Parnell added. "Since then, my life has been changed by a remarkable woman, two amazing daughters, a forgiving God and a career that has taught me to cherish what I have."

G/O Media may get a commission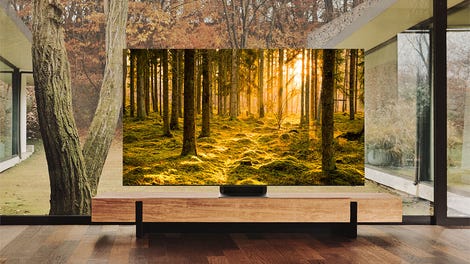 Up to 40% off
Samsung Smart TVs
South Carolina Democratic Party chairman Trav Robertson and CNN commentator Bakari Sellers, who endorsed Parnell, also called on him to exit the race. "Politically, it's one less chance for Democrats to take back the House, but who cares when it comes to issues such as domestic violence?" Sellers told the Post and Courier. (The Post and Courier reported that even if Parnell does withdraw, it's too late to remove him from the June 12 Democratic primary ballot.)

Parnell nearly scored a huge upset in a special election in South Carolina's Fifth Congressional District last year, and is running for the same seat again in November. Prior to the divorce records being made public, Parnell was seemingly headed for a rematch with incumbent Greg Norman, and the Democratic Congressional Campaign Committee put the district on its list of targeted seats in February. (The Post and Courier said that efforts to contact the DCCC were unsuccessful.)
Last month, Norman whipped out a loaded gun at a meeting with constituents.