On Friday, the Supreme Court ruled that marriage is a constitutional right for same-sex couples. But a new poll indicates that the United States still has work to do if it hopes to become a truly hospitable place for its lesbian and gay citizens.
Gallup reports that 71 percent of Americans viewed their communities as "good places" for lesbian and gay people to live in 2014. While close, that number is not enough to crack the poll's top 10 best places for lesbian and gay people to live.
Spain and the Netherlands are seen as the most universally hospitable places for lesbian and gay people to call home, according to their citizens, followed by Canada, Belgium, Norway, Luxembourg, Uruguay, Sweden, Ireland, and the United Kingdom.
G/O Media may get a commission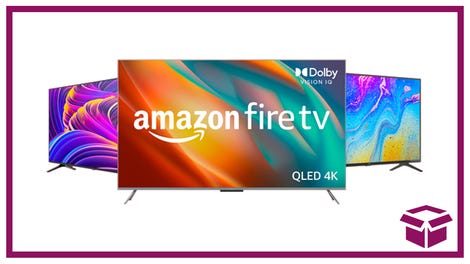 Ooh. stunning.
New Amazon Fire TVs
Gallup notes that same-sex marriage is legal in all 10 places, which suggests that there is a link between the legal recognition of lesbian and gay rights in a country and whether that country provides a welcoming environment for lesbian and gay couples to reside. Thanks to the following data and visuals compiled by Equaldex, we can see that that might be the case.
The top 10 best countries for lesbian and gay people to live, according to Gallup's poll, also happen to be 10 countries where same-sex marriage is legal.
Same-sex adoption also happens to be universally legal in all 10 of those countries.
Almost all of those 10 countries also happen to ban discrimination on the basis of sexual orientation and/or gender identity.
Today's 5-4 victory in the Supreme Court marks a huge victory for the same-sex marriage movement, but it's important to remember that there are more significant lesbian and gay civil rights battles that have yet to be won.
Special thanks to Equaldex for
Related coverage:
• Supreme Court strikes down same-sex marriage bans nationwide in monumental gay rights victory
• Meet the man who's become synonymous with the SCOTUS gay marriage case
• Everyone needs to read Justice Kennedy's beautiful defense of gay marriage
• Clarence Thomas's jaw-dropping gay marriage dissent: "Slaves did not lose their dignity."
Bad at filling out bios seeks same.