Mexico gets a lot of bad press, but not everyone is scared off by the headlines. In recent years, amid an escalating drug war, tens of thousands of young foreigners — including waves of Latin Americans — have moved to the Aztec nation in search of job and investment opportunities not afforded in their home countries.
Most recently Mexico has absorbed more than 7,000 Venezuelans who left the unrest and economic turmoil in that South American nation. Prior to that, it received similar groups from Argentina and Spain.
The number of permanent resident cards issued to foreigners by Mexico´s Immigration authorities almost doubled from 2012 to 2013. And in some neighborhoods of Mexico City it is easy to see bars and restaurants that cater to clients from all over the world.
"[Mexico City] is truly one of the great cities in the world," former U.S. Ambassador Antonio Garza, who now works for Mexico City-based law firm White & Case, told Fusion. "If I were a young man I'd be looking at Mexico as an emerging market of unlimited potential, fully aware of the challenges that entails."
Fusion talked to some of these expats that saw and continue to see great potential in Mexico. We interviewed nine young professionals residing in Mexico City, from a passionate chef to a savvy tech entrepreneur. They all have strong opinions on the nation's current crisis and why in spite of this, Mexico remains the ideal place for them and their respective careers.
G/O Media may get a commission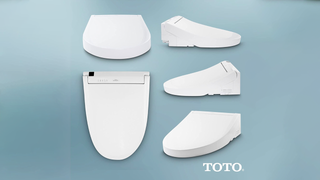 44% off
Toto Washlet Electronic Bidet Toilet Seat
Lilian Gonzalez, Microbiologist, Colombia
Lillian Gonzalez says she chose to live in Mexico because it was easy for her to get a job here. She first came for a Master's in Microbiology but found employment selling software to pharmaceutical companies before she graduated.
"In Mexico City you get the sensation of living in a bubble, far away from the problems that happen in places like Guerrero," Lillian said outside her office in one of the capital's trendier neighborhoods.
Lillian grew up in Bucaramanga, Colombia in the 90's, when middle class families avoided traveling by land between cities for fear of being kidnapped by guerrillas or paramilitary groups. She said she feels safe in Mexico City, but argues that locals should put more pressure on the government to provide security in other areas of the country.
"I hope that Ayotzinapa marks a turning point in Mexico; people have to do something before this gets worse," she said.
Romuald Djirabou, Carpenter, Ivory Coast
Romuald –or Romy – as he likes to be called, came to Mexico from Ivory Coast. His family has had to move out of that country twice, to flee violent civil wars.
"Initially, I intended to go to the United States to live with my brother, but the paperwork didn't turn out, so I chose to live in Mexico because it's close to the U.S," Romy said in French.
Romy now works at a company that builds exhibition booths for large corporations at trade fairs. He works long hours and doesn't follow the news.
"I don't have much time to keep up with news," Romy said.  "My younger brother in Ivory Coast sees the news about Mexico and tells me what's going on."
Deborah Bonello, Freelance Journalist, UK
Deborah is a dual citizen of the UK and Malta. She arrived in Mexico in 2007, just as President Felipe Calderon was beginning a huge military offensive against the drug cartels.
"Mexico is very dynamic… There's lots of work here [for a journalist], for better or for worse," Deborah said over a cup of coffee in her apartment overlooking the trendy Condesa neighborhood.
As a freelance videographer, Deborah works with newspaper and TV correspondents who need to team up with someone with solid camera skills.
She says the recent uproar over the 43 missing students feels somewhat different to the previous protests she's covered, including the YoSoy132 movement during the 2012 presidential election.
"There is much more indignación now," Deborah said in Spanglish.  "But whether it will translate into change… it's anyone's guess."
Juan Espinoza, Masters Student at Universidad Iberoamericana, USA

Juan Espinoza came to Mexico on a Fulbright scholarship to pursue a Masters in Communications at one of Mexico City's top private universities.
"I'm Mexican-American and as a kid I spent some time in Mexico, but never got the full experience of what it means to be here," he said. "I thought that coming to Mexico would solidify my self empowerment and help me on the journey to assist communities that I care about most, communities that are most vulnerable in the U.S."
Juan's thesis project is about the perceptions of Mexico and Mexicans in U.S. media. He runs a blog in which he conducts interviews with Mexicans that he meets on the street and asks them about their dreams.
"U.S. media coverage is pointing the finger at Mexico rather than sharing responsibility," Juan said. "We need to understand that there's a reason why there is so much narco violence. Mexico is a contested territory [for gangs] that provide drugs for consumers in the U.S."
Andres Meira, Tech Entrepreneur, UK
Andres came to Mexico after he married a Mexican woman. The ceaseless earthquakes—or temblores—that rattle Mexico City inspired him to invent a portable earthquake-alarm system, called El Grillo (Spanish for cricket), The device looks like a small computer speaker, and can alert people about earthquakes a minute before they happen.
"Mexico City gives you a soft entry into Silicon Valley," Meira told us at a large studio that he shares with tech entrepreneurs from half a dozen countries. "There are many tech investors here in Mexico City. From Mexico you can also reach the Latin American market, which Silicon Valley itself is trying to capture. So you have the best of both worlds."
The Grillo will sell for a quarter of the price of other earthquake alarm systems in Mexico. Meira is tackling a business that has been monopolized by government contractors charging exorbitant fees. To develop his product he has obtained funding from "500 startups," a San Francisco business incubator that is currently investing in some 40 Mexican companies each year.
"The marketplace for my business isn't affected by the [Ayotzinapa] events," Meira says. "But it does make me worry about the place I'm in and the ethics of doing business with certain types of people."
Pietro Vannucci, Actor, Peru

Pietro Vannucci is a Peruvian actor who has worked in plays, TV commercials and telenovelas. He came to Mexico on a short-term modeling contract, but ended up staying in the country for 14 years.
"I had quite a comfortable life in Peru," Pietro told us in his apartment, located just a few blocks from the headquarters of Televisa. "But I stayed here in Mexico because it gave me the chance to have fun and make my own history. To live away from my family and do things my way.
"Mexico is a fantastic country where things are always happening and you never finish seeing all of it," Pietro said.
Pietro's family was affected by violence in Peru. While he was growing up in the 1980s, the Shining Path guerrilla group regularly set bombs off across Lima, targeting government buildings, police stations and office buildings. One of the bombs shattered the windows of his home.
"I hope things don't end up that way in Mexico," Pietro said. "As a foreigner, as a human being, I really hope that  problems here in Mexico are resolved peacefully."
Cassio Barth, Masters Student at UNAM, Brazil

Cassio is a music teacher by training. He's finishing up a Masters degree in Ethnomusicology at the National Autonomous University of Mexico, the largest public university in Latin America.
"The university has been very good at supporting me," said Barth, who researches Cuban musicians who've migrated from the island. "They've given me enough resources to travel to Cuba and Miami to do my research."
As he sipped mate tea, a traditional beverage in his hometown of Porto Alegre, Cassio reflected on Mexico's current wave of protests.
"I think marches are good because they raise awareness about a problem, such as violence," he said. "But there has to be more. The daily work of educators is very important, for example, if you want to construct a culture of nonviolence. That sort of work often goes unnoticed and deserves more support."
Enrique Partidas, Chef, Venezuela

Enrique, a native of Caracas, Venezuela, has been running a successful catering business in Mexico City for the past two years. His clients are mostly expats who organize business meetings or parties and want to serve international meals that "take people to their places of origin."
"Mexico is a great place for cooks because of the great variety of ingredients that you have here," said Enrique, as he put the final touches on an order of Venezuelan hallacas, a rectangular tamale wrapped in plantain leaves and filled with pork, olives, nuts and raisins.
Enrique says the political crisis following the disappearance of 43 students in Mexico hasn't affected his work, because parties and business events go on as usual. "In Venezuela people were much more affected by politics," he said. "When Chávez died parties stopped for almost three months."
The optimistic chef thinks that the crisis in Guerrero state should be turned into an opportunity. "We have to ally ourselves with the families' pain," Enrique said. "And we need to see what ways can be found to insert people in rural areas, where the drug trade is a problem, into the economy. Lots of those communities have little money and are excluded."
Marie Strauss, Sculptor, Germany

Marie Strauss makes abstract, smoothly shaped rock sculptures. She came to Mexico because she wanted to learn how to work with obsidian, a volcanic rock that the indigenous people here have sculpted for centuries.
"The obsidian rock has no structure; it's pure chaos," the German expat said. "I wanted to see what it was like to work with a rock that has no structure, and Mexico is the only country where people have the know-how to work with obsidian."
Strauss has been able to live in Mexico by selling her work to local and foreign businessmen and with the help of research scholarships funded by German and Mexican governments. She's leading a project in Ciudad Juarez in which students form a local art school will work together to carve a 17-ton rock, which will be placed in a public square.
"That project has helped me to become more engaged in Mexico's problems," Strauss said. "What we are doing there is to show that many of us together can make something constructive that people can see and interact with."
Photographs by Encarni Pindado
Fusion intern Thalia Armijo contributed to this report
Manuel Rueda is a correspondent for Fusion, covering Mexico and South America. He travels from donkey festivals, to salsa clubs to steamy places with cartel activity.
Rafa Fernandez De Castro is a Fusion consultant for Mexico and Latin America. He covers Mexican youth, politics, culture, narcos and funny stuff once in a while.