Twenty-one years ago, Detroit celebrated the most notorious "Devil's Night" in its history.
A local, terrifying pre-Halloween "celebration" dating back to the 1930s, it's basically a murder-free version of The Purge that involves setting anything in sight on fire. In 1994, 354 fires were counted. One baby died, and 314 teenagers were arrested.
Times have changed.
The Motor City Muckraker blog reports that this year, only 52 fires broke out – the lowest number since at least the 1970s, writer Steve Neavling says.

"It's unclear what accounts for the dramatic decline in fires this year, but it's difficult to deny the impact of Mayor [Mike] Duggan's demolition efforts," Neavling writes. Duggan has torn down thousands of derelict homes since taking office two years ago.
A surge in volunteers patrolling the area, ensuring that arsonists didn't start fires in the first place, may have also contributed. City officials now try to refer to Oct. 30 by another name, though most longtime residents continue to use the old name.
G/O Media may get a commission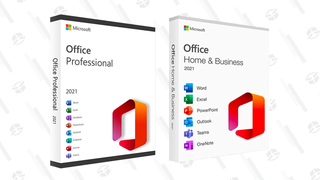 89% off
Microsoft Office Professional 2021 Lifetime License
"I remember when this used to be called Devil's Night — (and) it truly was Devil's Night," said Detroit City Council President Brenda Jones, during the press conference according to the Detroit News. "Now, it's truly Angels' Night."
Detroit has also been undergoing an acute demographic shift, reflected in home prices climbing 42% in the past four years and rents up 14% during the same period.
The previous record low was 93 fires in 2012.
Rob covers business, economics and the environment for Fusion. He previously worked at Business Insider. He grew up in Chicago.