House Intelligence Committee Chairman and Trump stooge Devin Nunes apparently has been operating a "news" site for months that no one seems to have known about.
But the site, called "The California Republican," which purports to counter "fake news" in the mainstream media, went offline on Sunday shortly after Politico wrote about it. A Twitter account clearly linked to the site posted its first tweet the same day and then briefly disappeared.

It returned later in the day with a description stating, "We report real news - the opposite of POLITICO. Unofficial account."

This was its first tweet:
G/O Media may get a commission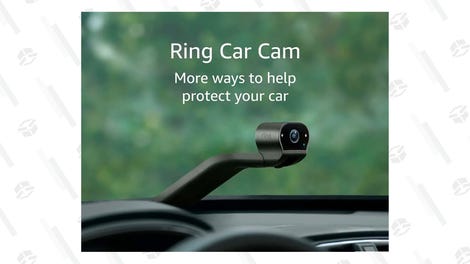 Posts on the "news" site date back to at least July 2017. They include "stories" mostly recycled from other media operations that attack Special Counsel Robert Mueller, CNN, and CA Rep. Ted Lieu, a former Air Force JAG prosecutor and outspoken Trump critic, among others. Another post "explains" the infamous Nunes memo, which set out to undermine Mueller's Russia investigation by attacking the FBI and the Justice Department.




Politico noted that a disclaimer at the bottom of the site says, "Paid for by the Devin Nunes Campaign Committee," which shelled out about $8,000 for "advertising" and "digital advertising management" to a CA–based consultant who registered the domain.

According to Politico:

Most of the stories on the site are not about Nunes. But the power to self-publish and to bypass the mainstream media would hold special appeal for a lawmaker who has long complained about "fake news" and "anti-Trump, anti-Republican" coverage.
It also raises more questions about Nunes' behavior, which smacks of obstruction of justice. Since Mueller began his probe of Russian interference in the 2016 presidential election and possible involvement by the Trump campaign—as well as obstruction of justice by the Trump administration—Nunes has gone out of his way to protect the president at all costs.



One post, published a month ago, is titled, "The Russians are everywhere… and nowhere." Another claims that California's "sanctuary city" status is somehow discriminatory.


Lieu responded to the real news about Nunes' "alternative" news on Sunday by tweeting shade at Nunes, who admitted that he hadn't actually read the underlying intelligence justifying FISA warrants for surveillance of former Trump campaign adviser Carter Page, which was the basis of Nunes' own memo.

"This is pretty funny. Rep @DevinNunes is now PAYING for a fake 'alternative news' site to...attack folks like me," Lieu tweeted. "Hey Devin, feel free to call me names because I'm cool like that. But at least I actually read underlying documents before writing memos based on those documents."