UPDATE: The White House officially released the guidelines outlined here on Tuesday. They clearly state that nearly all undocumented immigrants are now priorities for arrest and deportation—a dramatic escalation of current policy.
Except for calling in the National Guard, a new memo circulated by Department of Homeland Security (DHS) Secretary John Kelly is pretty much the worst-case scenario for undocumented immigrants in the United States and their advocates.
The memo, dated Feb. 17 and signed by Kelly, was presented to the White House over the weekend for pending legal review and has not yet been put into practice. But it outlines sweeping expansions of current immigration enforcement tactics, overrides past administration policy, and seeks to put into place President Donald Trump's Jan. 25 executive order, "Border Security and Immigration Enforcement Improvements."
According to CNN, which obtained a copy of the memo:

The guidance will tighten immigration laws on asylum seekers and unaccompanied minors entering the country and could send individuals awaiting immigration proceedings in the United States back to Mexico…

Fear in immigrant communities had already been running high based on Trump's pitched rhetoric against illegal immigration on the campaign trail, and only increased during the [Immigration and Customs Enforcement] actions.

The new guidance makes it more difficult to seek asylum in the US, allows the detention of substantially more undocumented immigrants and gives more authority to immigration officers—all of which could add up to a huge increase in the number of undocumented immigrants held in detention facilities by the US government.
G/O Media may get a commission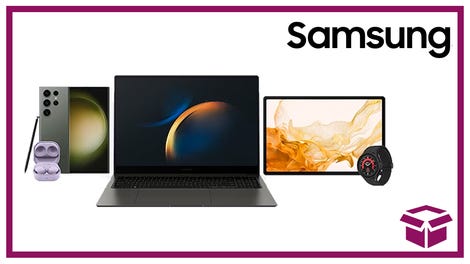 24 hour deals
Discover Samsung - Daily Deal
While the memo does not call for deployment of National Guard troops to sweep up undocumented immigrants, as reported by the Associated Press on Friday, it does call for extending immigration enforcement authority to state and local law enforcement agencies.
The DHS memo states:

Empowering state and local law enforcement agencies to assist in the enforcement of federal immigration law is critical to an effective enforcement strategy. Aliens who engage in criminal conduct are priorities for arrest and removal and will often be encountered by state and local law enforcement officers during the course of their routine duties. It is in the interest of the Department to partner with those state and local jurisdictions through 287(g) agreements to assist in the arrest and removal of criminal aliens.
The memo frighteningly extends "expedited removal" to the entire country, not just within 100 miles of the border, as immigrants' rights advocates had feared. And it orders the commissioner of the Customs and Border Patrol to immediately hire 5,000 new Border Patrol agents and 500 Air and Marine agents, along with more asylum case officers.
It also will make it more difficult for unaccompanied child migrants to be released in the U.S. to undocumented parents who already are here, which according to Kelly, accounts for 60% of unaccompanied child migrant cases. However, the memo is not clear exactly how this detail of the order would be implemented, although it points toward exposing undocumented parents to further risk of deportation in unaccompanied child immigration cases.
The memo leaves in place—for now— the Deferred Action program, known as DACA.
According to CNN, "A department spokeswoman, Gillian Christensen, said she could not confirm the guidance is final and would not comment on documents before they are publicly released, but she did not dispute their contents. The documents have yet to be published and could change before they're officially issued."
Immigrant advocacy groups are studying the memo, but have promised a tough fight to block its implementation: