The decision to end a vital humanitarian program for Haitians is quickly unraveling into a nightmare for the Trump administration. There's now a steadily increasing amount of evidence that shows how politicized the decision appears to have been.

On November 20, 2017, the Trump administration announced it would end Temporary Protected Status for Haitians. (The program allowed some 59,000 Haitians to live and work in the United States.) At the time, the administration said it was revoking the status because there was no longer a humanitarian need for it. But internal emails made public today show that in the months before the announcement, a top official at United States Citizenship and Immigration Services sought seemingly negative details about Haitian TPS holders.
The emails were obtained through a Freedom of Information Act lawsuit by the National Immigration Project of the National Lawyers Guild and the NYU Immigrant Rights Clinic. The two groups got the documents after they filed a lawsuit demanding the federal government respond to their FOIA request.
The lawsuit previously uncovered a report written by USCIS staff that found the dire conditions that led to Haiti's TPS designation in the first place hadn't changed. Officials seem to have ignored the report in their decision to end TPS for Haitians.
The latest emails show that, in April 2017, Kathy Nuebel Kovarik, the chief of policy and strategy at USCIS, asked her staff to provide her with data showing how many Haitian TPS holders were on public assistance, how many had committed crimes, and how much money they were sending back to Haiti.
G/O Media may get a commission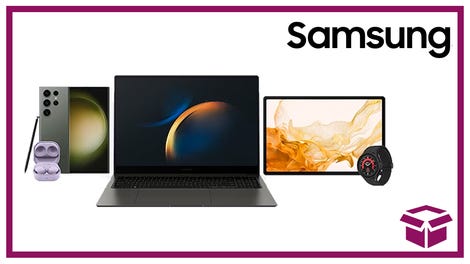 24 hour deals
Discover Samsung - Daily Deal
When USCIS staff couldn't get the data Nuebel Kovarik wanted, she asked if they could "figure out [how] to conduct a random sampling of files that we could then use to generalize the entire community."
TPS holders must reapply and pay to undergo background and biometric checks every six to 18 months. So presumably, because the administration is obsessed with deporting undocumented immigrants, anyone who has committed a violent offense has already been deported or is facing deportation. This is especially true for black immigrants, who are three times more likely to be detained and deported than non-black immigrants.
The unit that Nuebel Kovarik is heading up is "an extremely important office," Stephen Legomsky, former chief counsel at USCIS, told ProPublica last year. At the time, ProPublica noted that Nuebel Kovarik would "be in charge of completing the official USCIS policy manual, an initiative begun under the Obama administration. According to the agency's website, the sections that have yet to be written include those on parole, asylum and refugee programs."
The lawsuit is just one of a growing number of troubles surrounding the TPS decisions that Nuebel Kovarik and her colleagues have made. (Besides Haiti, the Trump administration has also ended TPS for Honduras, El Salvador, Nicaragua, Sudan, and Nepal.)
Democrats on the Senate Foreign Relations Committee last week called for an investigation after they uncovered diplomatic cables that showed "officials at the U.S. Embassies in El Salvador, Haiti, and Honduras all stated that it would be in the 'U.S. national interest' to renew the TPS designations for their respective countries."
Senator Bob Menendez of New Jersey, the top Democrat on the committee, called on the Government Accounting Office to investigate "the decision-making process which led the State Department to recommend terminating Temporary Protective Status for Honduras, El Salvador and Haiti, despite warnings by senior U.S. diplomats and other experts that such an action could jeopardize national security, threaten the safety of TPS beneficiaries and their U.S. citizen children, and increase unauthorized immigration into the United States."

USCIS did not respond to a request for comment.