The list of places that have banned selfies sticks grows ever longer, as Disney announced today they would be banning them from their theme parks worldwide citing growing safety concerns. The ban came after someone's attempt to take a selfie stick on a rollercoaster ride caused problems.
Even as selfies seem to be taking over our news feeds, the hallmark portraiture of our digital age is meeting resistance as more and more venues move towards banning selfie sticks — or, in their words, 'wands of narcissism.' The telescoping arms, meant to widen the angle, enabling selfie takers to incorporate landscapes and friends in their shots, have been deemed 'hazardous' at a growing number of museums, monuments, concert venues and now theme parks.
There is only one problem: selfie sticks take great, compelling photos. As obnoxious as the arms can be, we are going to miss these impossibly awesome shots.
Below is a list of venues where your stick is no longer welcome, along with a selection of the beautiful selfies they made possible at said location.
1. Disney Theme Parks
As of July 1st selfie sticks will be banned at all Disney theme parks world wide, including the selfie stick capitol of the world, Hong Kong. This is following an incident where a patron pulled out a stick mid roller coaster ride at Disney California Adventure, causing them to shut down the ride temporarily. You won't be able to even get selfie sticks into parks, reports the Orlando Sentinel; security will be searching visitors' bags for them.
G/O Media may get a commission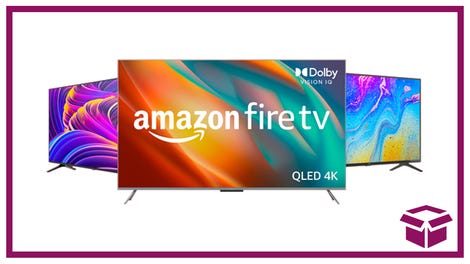 Ooh. stunning.
New Amazon Fire TVs
2. Coachella and Lollapalooza Music Festivals
3. Palace of Versailles, Versailles
4. The Smithsonian, Washington DC
5. Most of your favorite New York Museums
The Museum of Modern Art, The Metropolitan Museum of Art, The Guggenheim Museum, The Cooper Hewitt Museum, The Frick Museum and The Brooklyn Museum.
6. The National Gallery, London
7. Colosseum, Rome
8. Basically every stadium music venue in Australia
The Perth Arena, Suncorp Stadium in Brisbane, Etithad Stadium in Melbourne, Domain Stadium and The Qantas Credit Union Arena in Sydney. The Selfie stick is getting no love down under.
9. The Albertina Museum, Vienna
10. Ultra Music Festival, Miami
11. The Museum of Fine Arts Boston
12. Every Soccer Stadium in Brazil
13. The Dallas Museum of Art
14. The Art Institute of Chicago
15. The Seattle Art Museum
16. The Getty Center, Los Angeles
17. Wembly Stadium, London
18. Most noteworthy Australian Museums
The National Gallery of Australia, The National Gallery of Victoria, and the National Portrait Gallery
19. …and a laundry list of other venues, for which we could find no selfie stick pictures
We are seriously confused about why these other venues banned the sticks, since we could find zero evidence of their usage on Instagram. It's not possible that people are taking selfie stick selfies and NOT POSTING them on Instagram, is it?
Cleveland Museum of Art
The Carnegie Museums, Pittsburgh
The Detroit Institute of the Arts
The Museum of Fine Arts Houston
The Montreal Museum of Fine Arts
The Frick Pittsburgh
Blanton Museum of Art, Austin
Cara Rose DeFabio is a pop addicted, emoji fluent, transmedia artist, focusing on live events as an experience designer for Real Future.