A cache of confidential documents obtained by ProPublica Illinois provide a grim window into life inside nine federally funded Heartland Human Care Services youth immigration shelters in the Chicago area. The internal documents shed light on the mental and physical health of children held in the shelters over the last several years. The often horrific stories, featuring children from infants to teenagers, include details of how long they were detained. Some of the documents pertain to children who were separated from their parents under President Trump's zero-tolerance border policy.

"In what they say and write, and in what is said and written about them, one truth becomes abundantly clear: The longer children are detained, the more they struggle," ProPublica writes.
From ProPublica:
One 16-year-old from Guatemala said he wanted to "quitarme la vida," or "take my life away," as he waited to be released from a Chicago shelter for immigrant children. He was kept there for at least 584 days.

A 17-year-old from Guinea went on a hunger strike, telling staff members he refused to eat until he saw evidence they were trying to find him a home. He was released nearly nine months after he entered a shelter.

And a 10-month-old boy, forcibly separated from his father at the U.S.-Mexico border in March, was bitten repeatedly by an older child and later hospitalized after falling from a highchair. He was detained for five months.
"It's traumatic to have this indefinite detention," Emily Ruehs-Navarro, an assistant sociology professor at Elmhurst College who studies immigrant youth shelters, told ProPublica. "It's a vicious cycle where the longer kids stay, the more trauma is compounded on their situation."

Heartland acknowledges the negative impact that detainment has on children. In a 2017 report to the federal government, they write that extended detention can lead to some children "becoming frustrated and losing motivation and hope," adding that there is "no incentive" for the children to behave well.
G/O Media may get a commission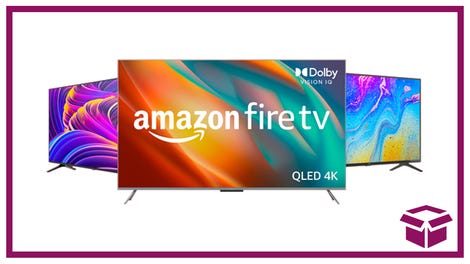 Ooh. stunning.
New Amazon Fire TVs
The facility agreed with ProPublica's general assessment of the children's situation in a response to the organization's reporting:
In a statement to ProPublica Illinois, Heartland officials declined to comment on specific incidents involving children, but acknowledged that those affected by the zero tolerance policy "don't want to be with us at all — they just want to go home."

"That can play out in deep feelings of despair, unhappiness, wanting to escape, and even suicidal thoughts," they said. "This has nothing to do with the shelter and everything to do with the trauma and horror these children have lived through — coming to a foreign country, being brought to an unknown place without your loved one, and suffering emotionally from being forcibly separated from their parents."
Many children who stayed at Heartland told ProPublica that they were grateful for the care they received in the shelter. However, some children complained of unfair treatment by shelter staff. Some said that they were forced to eat everything on their plates, or that they didn't have enough to eat. Others said that staff threatened to slow down reunification with their families when they didn't behave or when they were "too sad" to participate in activities.
Ruehs-Navarro says that it does take shelters longer to find placements for children with behavioral problems. "It's supposed to be a protective measurement," she told ProPublica. "It's not supposed to be a punishment, but it ends up being a punishment."
Shelter employees told ProPublica that the length of children's stays in the facility were increasing in part because of the stricter enforcement of immigration law by the Trump administration. Potential sponsors for the children have been afraid of new laws that require all of the household members to be fingerprinted. Some of the households included undocumented immigrants. One record showed there was a delay in finding a home for a 16-year-old when the "sponsor was scared to go to a police station for fingerprinting."
Another disturbing finding in Heartland's documents is the stress and fear endured by teenagers in the shelter who are approaching their 18th birthday, when federal immigration agents will take the children into adult detention.
ProPublica found that this happens relatively frequently, and it's difficult to track down where the children went afterwards:
Heartland officials said they "have not had a significant number of children turn 18 while they are in our care." But records show that, in July alone, at least six detained youths were picked up by ICE agents the day they turned 18.

A federal detainee locator showed that three of those teens remained in adult detention more than a month after they were transferred, including one in a county jail in Illinois that contracts with the federal government to provide immigrant detention. It's unclear if the other three 18-year-olds were deported or released.
A class action lawsuit filed in March by the National Immigrant Justice Center seeks to end the automatic transfer of 18-year-old detainees to adult detention facilities. "The concerns and vulnerabilities of immigrant kids don't magically disappear on their 18th birthday," Kate Melloy Goettel, a lawyer for NIJC, told ProPublica.