House Republicans have once again cast doubt on the chances of passing immigration reform this year. The reason why? GOP lawmakers say they can't trust President Obama to enforce the nation's immigration laws.
House Republicans have have once again shirked their responsibility to legislate by refusing to release immigration reform legislation this year.
Well, they must have not paid attention for the last five years.
If they were being honest, Republicans would cite their own internal politics for the lack of action on immigration bills. They cannot blame this on the president's immigration enforcement record.
President Obama has overseen the largest military buildup on our border in U.S. history. He is on pace to deport more immigrants than any other president before him.
Half of all federal criminal prosecutions involve immigration violations. The government spends more on enforcing immigration laws than it spends on the FBI, DEA, Secret Service, U.S. Marshals Service and Bureau of Alcohol, Tobacco, Firearms and Explosives (ATF) combined.
G/O Media may get a commission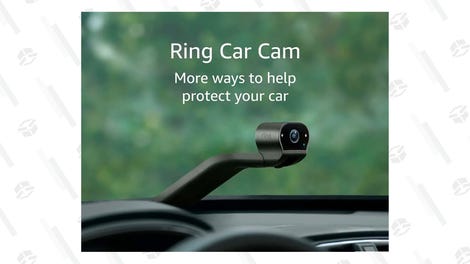 Border enforcement spending alone has tripled over the last decade from $6.2 billion in 2002 to $18 billion in 2012. The number of Border Patrol agents has doubled from 10,650 in 2004 to 21,300 in 2012.
This spring the Obama administration will have deported more than 2 million undocumented immigrants. Bush reached that number only at the end of two full terms. Clinton didn't even reach one million during his presidency.
Obama has done all of this in part to win the trust of House Republicans at the expense of infuriating a large part of his base. Supporters of reform have bent over backwards to accommodate Republican demands on enforcement.
Central to this debate has always been whether enough Republicans could get on board with providing a pathway to citizenship for undocumented immigrants, or if they would be scared off by those who dismissed it as "amnesty."
The House GOP principles do not preclude citizenship, yet they called for even more enforcement measures and "triggers" designed to ensure they were put into place before immigrants could earn permanent legal status.
Despite the focus on border security, immigration reformers largely embraced the principles as the starting point to negotiate a deal. Given that willingness to compromise, it's become glaringly obvious that Republican divisions over core policies and politics of immigration reform are the real stumbling blocks for getting something done.
Tea Party Republicans do not want to introduce legislation because they believe it will complicate their chances of picking up seats during this fall's midterm elections. GOP pollster Scott Rasmussen recently said that he could not think of a "stupider" thing for Republicans to do then tackling immigration reform before November. Doing so would divide the party and prompt primary challenges against Republican incumbents, handing Democrats an electoral advantage.
Despite all of this, we have never been closer to passing reform. Republican leaders have gone from embracing self-deportation to trying to find a way to help undocumented immigrants to remain in the U.S. legally. They are right to say that immigration is political issue that has gone unaddressed for far too long.
Yet every day without a legislative fix means thousands more deportations and more families being separated.
Many deportees are parents who came to this country to work hard to provide a better life for their children. Parents who want nothing more than to drive their children to school, to put money away to save for college, to live lawful lives without the fear of deportation.
Families, not politics, are what's really at stake in this debate. It's time for Republicans to stop squabbling and start acting.
Kristian Ramos is a public relations strategist living in Washington, D.C. He's worked for Senate Majority Leader Harry Reid and the Congressional Hispanic Caucus. Kristian began his career at the League of United Latin American Citizens (LULAC), one of the largest Latino civil rights and advocacy groups in the country.