Polling released Wednesday showed Donald Trump faces a big problem in his efforts to woo black voters away from their traditional support for the Democratic party. And by "big," we mean that he's getting literally zero support from black people in some crucial states.
According to a new Wall Street Journal/Marist/NBC poll taken between July 5-10th, Hilary Clinton enjoys a nine-point lead over Trump in Pennsylvania (45/36) despite his having closed the gap from an April poll which saw her at 54%. In Iowa, the margin is much more narrow, with Clinton just three-points ahead of Trump (42/39), although that falls within the poll's 3.4% margin of error. In Ohio, however, where Clinton lead Trump by six points in March, the two candidates are essentially tied, at 39 points apiece.
But, as the Wall Street Journal's Neil King noted on Twitter, a deeper dive into those numbers shows a much more interesting story:
G/O Media may get a commission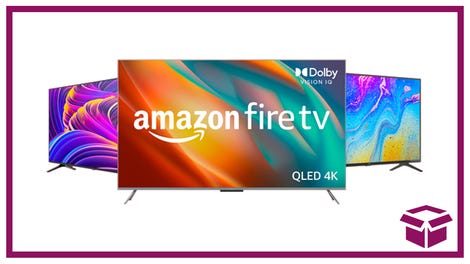 Ooh. stunning.
New Amazon Fire TVs
In both Ohio and Pennsylvania, each considered crucial battleground states in any national election, Trump is polling at the lower-than-low level of 0% among black voters.
This is, in fact, not entirely surprising, given a Quinnipiac poll in June put him at just 1% support among black voters nationally. That poll also saw him trailing Hillary Clinton overall by two points (42/40) which lead to Trump's taking to twitter to crow over his…deficit.
While the Republican party has long struggled to reach black voters en masse (1960 was the last time a GOP candidate earned higher than 15% of the black vote—with Richard Nixon as the candidate) these latest numbers paint an acutely distressing picture for Trump, a man who keeps saying how much black people love him. They also stand in sharp contrast to former GOP Speaker of the House Newt Gingrich's prediction this past March that Trump will "get a surprisingly bigger vote [among the black community] than Romney or George Bush," who polled at six, and 11%, respectively.
On Tuesday, Trump spoke to Fox News' Bill O'Reilly in the wake of the shooting deaths of Philando Castile and Alton Sterling, two black men killed by police. There, he told O'Reilly that he could empathize with the black community's sense that the system is rigged against them. He explained: "When I ran for president I could see what is going on with the system, and the system is rigged. I can really relate it very much to myself.
Donald Trump may think he understands the experiences of black America. In Ohio and Pennsylvania, at least, the feeling doesn't seem to be mutual.