Donald Trump likes to warn his supporters of "rigged elections," telling them that the only way he could possibly lose the White House is if "cheating goes on." But instead of accusing his political opponents of electoral manipulation, perhaps Trump should look a little closer to home—specifically, to his newly appointed campaign CEO Stephen Bannon.
In a bombshell report from the Guardian US, Bannon is alleged to have registered to vote in Florida using the address of an unused residence in Miami-Dade county that has reportedly been empty for months. Gannon's actions may be in violation of local election law.
Miami-Dade County's government website says that registrants to vote "must reside in Miami-Dade County," and upon registration, "an actual residence address is required by law."
According to the Guardian US, this sort of potential act is a crime which—if willfully committed—could be a charged as a felony punishable by several years in prison.
The home, currently slated for demolition ahead of new development, was reportedly rented by Bannon for his ex-wife, who had moved out of the house earlier this year. Bannon himself reportedly never resided there.
G/O Media may get a commission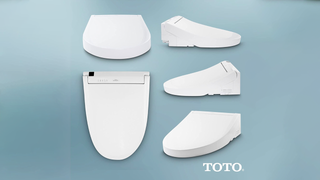 44% off
Toto Washlet Electronic Bidet Toilet Seat
Prior to this residence, Bannon had apparently registered to vote using the address of an earlier home he had also rented for his ex-wife. However, a source  with "direct involvement in the rental arrangement" told the Guardian US that, "In my opinion, he was not living there. He maybe came around twice a year for a couple of days at best, but he did not live there."
Before 2014, Bannon had reportedly been a registered voter in Orange County, CA, home of the alt-right Breitbart News Network. Prior to joining the Trump Campaign as CEO, Bannon had been the executive chairman of Breitbart News LLC. Under his leadership, Brietbart had published numerous articles alleging instances of voter fraud, largely in service of the site's ultra-conservative, anti-immigration aims.
Predictions of election tampering have become a mainstay of Donald Trump's presidential campaign as well. Speaking in Altoona, PA on August 12, Trump told an audience, "The only way we can lose, in my opinion — I really mean this, Pennsylvania — is if cheating goes on." And in January, during the Republican presidential primaries, Trump alleged that, "this voting system is out of control. You have people, in my opinion, that are voting many, many times. They don't want security, they don't want cards," during an event in New Hampshire.
The type of which misconduct Trump is presumably referring to is, in fact, astronomically rare. According to analysis from the Carnegie-Knight News21 program:

A study of 2,068 alleged election-fraud cases in 50 states between 2000 and 2012 found the level of fraud was infinitesimal compared with the 146 million voters registered over the 12-year period.

The analysis found only 10 cases of voter impersonation, the only kind of fraud that could be prevented by voter ID at the polls.
While Bannon himself declined to respond to the Guardian US over their allegations, a Trump campaign spokesperson told the paper simply "Mr Bannon moved to another location in Florida."
The headline of this post originally said that Bannon may have committed voter fraud. The original Guardian US story alleged that Bannon broke Florida election laws—not that he committed voter fraud.