Donald Trump, a candidate for president of the United States, certainly has a way with words. That is to say he consistently uses them without thought to how they will affect other people. By talking about women as objects and people of color as dangerous, he makes his own experience of the world the only one that exists. Trump's recently resurfaced comments about sexual assault have had profound effects on women who have experienced this kind of violence, even re-traumatizing some of them.
Trump hit another low this week. The Daily Beast reported this morning that Trump called Marlee Matlin "retarded" during filming of his reality show The Apprentice. Marlee Matlin is deaf. She is also an actress. In fact, she was the first deaf performer to win an Academy Award for her role in 1986's Children of a Lesser God.
According to three anonymous sources, The Beast reported that during Matlin's season on Celebrity Apprentice Trump repeatedly made off-camera comments about her intelligence.
"In the boardroom, he would talk to her like she was 'special,'" a source told the Daily Beast. "He took her deafness as a some kind of [mental] handicap."
This isn't the first time Trump has been caught making fun of people with disabilities. He has openly made fun of a man who is paralyzed from the waist down. He mocked a disabled reporter. Trump had to be sued in 2005 before The Apprentice would change the wording on its casting call requiring all participants to be in "excellent physical" health. On top of all that, his properties have been sued a number of times for violations of the Americans With Disabilities Act.
G/O Media may get a commission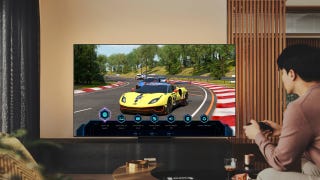 Up to $700 off
TVs, Cell Phones, Smart Home, and More
Fifty-six million Americans live with a disability. Hopefully, they'll vote. Marlee Matlin has already announced what she's going to do: vote for Hillary Clinton.
You can read the whole story on The Daily Beast here.
UPDATE:
Matlin responded to these reports in a statement she posted on Twitter:
Kelsey McKinney is a culture staff writer for Fusion.