After positioning himself as the country's biggest advocate for the women who have accused Bill Clinton of sexual assault, Donald Trump has suddenly done a dramatic abrupt about-face when it comes to standing by a new group of alleged victims. The difference, of course, is that the alleged victims have made accusations against Trump himself.
Cut to Trump and his campaign's new line about women: you should believe some women, but not the ones who are raising accusations about me.
Five days after shocking video showing the Republican presidential nominee making grossly sexual remarks about women was leaked to the world, the New York Times published new allegations Wednesday night from two women who said the billionaire groped and touched them without their consent. Not long after, a Florida newspaper published claims from a woman who said Trump groped her at his Mar-a-Lago resort more than a decade ago, and People magazine posted an account from one of its writers who said that, in 2005, Trump had forcibly kissed her without her consent.
Beyond the horror of the alleged incidents themselves, the claims provided a stark contrast with the Trump who held a pre-debate press conference with the women who say they've been victimized by the Clintons – Paula Jones, Juanita Broaddrick, Kathleen Willey, and Kathy Shelton. Trump also sat the women in the debate hall itself, a move widely viewed as an unsubtle effort to unnerve Hillary Clinton.
In that press conference, Trump said the women had asked to be there, calling them "very courageous."
G/O Media may get a commission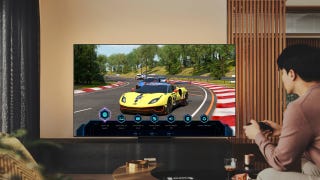 Up to $700 off
TVs, Cell Phones, Smart Home, and More
Kellyanne Conway, Trump's campaign manager, also issued a pointed series of tweets before the debate, hammering Hillary Clinton for her alleged role in helping her husband cover up his misdeeds.
After Clinton tweeted that "every survivor of sexual assault deserves to be heard, believed, and supported," Conway used her words against her, tweeting:
(Conway hasn't been tweeting similar things lately.)
And now, Trump plans to feature Jones, Broaddrick and Willey more prominently in his campaign, with a senior campaign adviser telling Bloomberg they would soon bring forward new Bill Clinton accusers as part of a whole new media blitz, starting with having the women on Sean Hannity's Fox News show.
"We're going to turn him into Bill Cosby," campaign CEO Stephen Bannon, the former Breitbart chief, apparently said, according to two advisers present at a meeting on Tuesday.
Katrina Pierson, Trump's national spokeswoman and cable news attack dog, has also trumpeted the allegations about Bill Clinton during her frequent cable news appearances. In September, Pierson argued Hillary Clinton "failed miserably" as a "champion for women" by standing by her "cheating" husband.
"She knew that this was happening and shifted the blame onto the women," Pierson said. "You can't go around blaming other people for what you and your husband have done. That's the problem."
But all of this "believe women" talk from Trump and his team went out the window in recent days. On Thursday, Trump went to great lengths to draw a line in the sand: you should believe these women supporting me, but certainly not those opposing me.
After dismissing the allegations as "totally and absolutely false," "outright lies," and "pure fiction," Trump went on to explain how each woman's story couldn't possibly be true.
Trump urged Florida rallygoers to just take a look at these women to know for sure that they're lying.
"The people that said [the allegations] meekly…If you take a look at these people, you study these people, you'll understand also," he said.
There are "no witnesses" to corroborate Jessica Leeds' allegation that he groper her in a first class plane cabin more than three decades ago, Trump said, apparently forgetting about Leeds herself. But it should also be noted that there weren't direct witnesses to Clinton's alleged attacks. That doesn't mean that Clinton's accusers shouldn't be believed. It does mean that Trump is—surprise—being completely inconsistent with his standards.
The real estate mogul also jeered at Natasha Stoynoff, a People magazine writer, for not including her allegations of sexual impropriety in the magazine story she was writing.
"I ask a very simple question: Why wasn't it part of the story that appeared? Why didn't they make it part of the story?" Trump asked.
He continued on with a sweeping condemnation of all the women who have come forward so far.
"These people are horrible people. They're horrible, horrible liars," the man who could be our next president said.
Trump's campaign crew was similarly quick to ditch its "believe all women" framing. Pierson, for instance, offered up the worst possible defense of her boss on Wednesday night by going full armrest truther, arguing that because "first class seats have fixed armrests," Leeds is almost certainly lying about being assaulted on a plane.