Donald Trump—ever the opponent of inclusion, creativity, people who aren't rich white men, and like three rich black people who have been on television—has now made an enemy of Mary Poppins, Maria von Trapp, and her royal highness, the Queen Dowager of Genovia. That is to say, Julie Andrews, the actress who portrayed all these roles, is pissed.
Andrews and her daughter Emma Walton Hamilton penned an op-ed for CNN in response to Trump's new, insane budget proposal, which calls for completely eliminating funding for the National Endowments for the Arts and Humanities, the Institute of Museum and Library Services, and the Corporation for Public Broadcasting. This move very obviously speaks more to Trump's embrace of the Republican obsession with depriving artists of funding than with actually freeing up money, and Dame Julie is not here for it. In the letter, she and Hamilton wrote:
Now, with the shifting priorities of our new presidential administration, artists and arts organizations are at serious risk of losing the support they need to do their invaluable work. Funding resources, such as the National Endowment for the Arts, are in danger of being eliminated altogether. And poor, inner-city and rural communities, whose access to such resources are scarce to begin with, will shoulder a disproportionate share of those losses.

This is mind-boggling to us, considering how much the arts benefit our lives and our world. They foster collaboration and creativity, essential skills for navigating in the workplace and surviving in a challenging world. They cultivate empathy and tolerance, by bridging cultural and socioeconomic divides. They're also good for business: They spur urban renewal, promote tourism and generate hundreds of billions of dollars in economic activity annually.
They went on, mentioning the various people touched by the plays, films, and music that Andrews appeared in and the resources Hamilton has provided. They also detailed various students who were able to rise to their potential through the arts. The women ended on a galvanizing note, invoking the name of a Pulitzer-winning journalist, writer, and activist to call on all Americans to stand up against these cuts.
To paraphrase the great Katherine Anne Porter, when all about us is lying in the ashes, it is the arts that remind us who we are, where we came from and what matters most….

We therefore respectfully request that every member of our society — individuals, educators, administrators, business leaders — do everything possible to preserve and advance this most precious and essential resource, and demand that our elected representatives do the same.
G/O Media may get a commission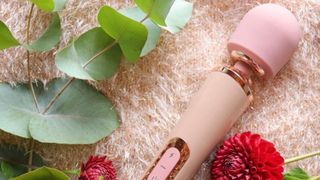 The Honey Wand
Looks like they forgot their final sentence: Do not cross Dame Julie Andrews.