Day 1: After inauguration, call Mexico about building that wall
Day 2: Commission presidential portrait. Make sure artist understands about the hair.
Day 3: Take down portraits of ex-presidents who were fat or sad
Day 4: Replace boring White House carpet with luxurious velvet
Day 5: Call back Mexico about building that wall. Leave voicemail.
Day 6: Roll around on all that velvet. You're the president, baby!
Day 7: Attempt to sell Pentagon building to Wyndham Hotels. Offer them a very good deal.
Day 8: Make sure White House gift shop is fully stocked with Donald J. Trump ties and money clips
Day 9: Guest host "Live with Kelly and Michael"
Day 10: Guest host "Celebrity Lip Sync Battle"
Day 11: Do the Fallon show. Great guy!
Day 12: Invite Prime Minister of Canada to White House so that he can touch the beautiful velvet
G/O Media may get a commission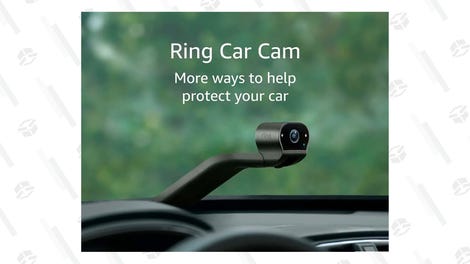 Day 13: To show some humility, hold White House event with fat loser Hillary Clinton
Day 14: Send text message to Mexico. Are they ignoring your calls?
Day 15: Write WSJ op-ed: "Why the Lincoln Memorial needs a Jimmy John's"
Day 16: Outfit Secret Service agents with Donald J. Trump suits, furnished by Van Heusen
Day 17: Meet with Secretary of State Donald Trump Jr.
Day 18: Meet with Secretary of the Interior Eric Trump
Day 19: Meet with Secretary of Housing and Urban Development Ivanka Trump
Day 20: Meet with Chief Justice of the Supreme Court Joe Arpaio
Day 21: Meet with Secretary of the Treasury Scrooge McDuck
Day 22: Prepare speech for the American people arguing that a cabinet member can, in fact, be a cartoon character, if the cartoon character has been very successful
Day 23: Replace all books in the Library of Congress with 16 million copies of "The Art of the Deal"
Day 24: Mail copy of "The Art of the Deal" to Mexico
Day 25: Submit the entirety of "The Art of the Deal" to Congress as the 29th Amendment
Day 26: Watch marathon of "The Expendables" on Starz. Fun!
Day 27: Close down the prison at Guantanamo Bay
Day 28: Re-open the prison on Guantanamo Bay as a four-star luxury resort with one of the highest-rated executive golf courses on earth
Day 29: Retweet praise of the Guantanamo Bay golf course, which everyone loves
Day 30: Eat a big, beautiful steak lunch
Day 31: Send Facebook friend request to Mexican president Enrique Peña Nieto. Why won't this guy talk to you?
Day 32: Issue statement railing against the "incredibly stupid, highly corrupt" manager at Boston Market
Day 33: Begin very classy deportation of 11 million undocumented immigrants
Day 34-38: Host the President Donald J. Trump Invitational Golf Tournament at Trump Hotels Guantanamo Bay
Day 39: Appoint Rosie O'Donnell as Ambassador to Antarctica
Day 40: Consult with Office of Passports over whether it is legal to forcibly deport a US citizen to Antarctica
Day 41: Move to criminalize "being a fat slob" with a punishment of "exportation to Antarctica"
Day 42: Check with budget office about replacing school lunch program with nationwide subscription to Omaha Steaks
Day 43: Invite Kristen Stewart, who's a terrific actress, to dinner at the White House
Day 44: Send out tweets blasting Kristen Stewart, who was terrible in "Twilight," for rejecting dinner offer
Day 43: Replace White House's luxurious velvet floors with terrific suede carpeting
Day 44: Install minibars in each room of the White House. Make sure every fridge is stocked with the highest-quality Pringles.
Day 45: Challenge China to a debate. Wait and see who will respond.
Day 46: Buy enough bricks and mortar for a wall between Mexico and America, and leave them on the Mexican side, with an invoice for the bricks and mortar
Day 47: Announce committee to investigate why there is no White History Month
Day 48: Order targeted drone strikes against PC culture
Day 49: Follow Mexican President Enrique Peña Nieto on Twitter
Day 49: Add Mexican President Enrique Peña Nieto as a connection on LinkedIn.
Day 50: Swipe madly through Mexico City Tinder, hoping desperately that you will match with Mexican President Enrique Peña Nieto
Day 51: Attempt to engage Mexican President Enrique Peña Nieto by promising him a new suit from the Donald J. Trump Collection, available at Van Heusen
Day 52: New idea for NASA: A thrice-baked potato?
Day 53: Replace all the beds in the White House with waterbeds
Day 54: Install mirrors on the ceiling above every waterbed
Day 55-62: Deal with blowback from calling the Dalai Lama a pussy
Day 63: Dip into reserve funds to buy back Puerto Rico after losing it in a poker game to Dan Bilzerian
Day 64: Audition sexy stewardesses for Air Force One
Day 65: Demand sexier Air Force One stewardesses be brought before you
Day 66: Instruct Chief of Staff that stewardesses should be "really sexy, like Ivanka"
Day 67: Attack "dishonest hacks" at "unprofitable New York Times" for "bogus report" about "routine civil rights abuses in mass deportations"
Day 68: Pay for LinkedIn Premium, so that you know your InMail message to Mexican President Enrique Peña Nieto definitely went to his inbox
Day 69: Install luxurious infinity pool at Camp David
Day 70: Petition Supreme Court to allow Secretary of Treasury to be "All four of the people from Shark Tank"
Day 71: Install velour cushions in presidential limo
Day 72: Estimate cost of outfitting entire White House with heated floors
Day 73: Rename White House's China Room to America Room. Common sense!
Day 74: Revise First Amendment so that it explicitly does not protect people who say "Happy Holidays" instead of "Merry Christmas"
Day 75: Follow through on promise of better equipment for U.S. military by purchasing each service member a new suit from the Donald J. Trump collection, available at Van Heusen
Day 76: Greatly improve annual White House Easter Egg Hunt by giving each child a gun
Day 77-80: Damage control from this disastrous decision
Day 81: Replace White House curtains with luxurious sateen shades from the Cindy Crawford Collection
Day 82: Attempt to sell Oregon to the Canadians. Offer them a very good deal. Throw in Idaho!
Day 83: Sign into law Executive Order that brings back waterboarding, and a hell of a lot worse
Day 84: Brainstorm with top advisers to come up with new tortures that are a hell of a lot worse than waterboarding
Day 85: Try to convince secret military court to let you test new torture methods on nation's "haters and losers"
Day 86: Attempt to capture ISIS leaders by promising them free stays at Trump Mar-a-Lago in West Palm Beach
Day 87: Replace current presidential motorcade with top-of-the-line Range Rovers. Get terrific deal from local car dealer, who's a close friend.
Day 88: Issue official presidential proclamation regarding Zayn and Gigi, "before it's too late"
Day 89: Blast the "dishonest flunkies" at "poorly run" New Yorker for "totally fabricated" report that America is "experiencing financial collapse due in part to overspending on carpeting at White House"
Day 90: Receive price estimate for replacing White House carpeting with 100% bearskin rugs
Day 91-94: Deal with blowback from discovery that all oaths of office were conducted using a West Elm catalogue
Day 95: Send one last text message to Mexican President Enrique Peña Nieto, threatening to walk away from the table if he doesn't build the wall
Day 96: Spend day waiting for text message back from Mexican President Enrique Peña Nieto
Day 97: Memo to advisers: "Possible American people forgot about my promise to force Mexico to build border wall?"
Day 98: Deliver infamous "The wall I proposed between Mexico and America was a metaphorical wall" speech
Day 99: Reinstall luxurious velvet carpet after it is ruined by mobs of protesters who have discovered that your single concrete campaign proposal isn't going to happen
Day 100: Send presidential portrait back to artist. Hair is WAY off.