Congress has until Saturday to pass a budget without triggering a government shutdown—and despite the Democratic leadership's seemingly lackluster efforts, it appears increasingly unlikely that a legislative solution for the Deferred Action for Childhood Arrivals (DACA) program will be included in the funding bill.
Speaking to reporters on Monday, Sen. John Cornyn (R-TX) all but confirmed that a fix for DACA would be punted, yet again, until after the new year:

Cornyn's admission undermines the insistence of Democratic leaders on passing a DACA fix as a budget stipulation. Shortly after the Attorney General Jeff Sessions announced in September that DACA was ending, House Minority Leader Nancy Pelosi (D-CA) and Senate Minority Leader Chuck Schumer (D-NY) triumphantly paraded a deal they had allegedly struck with President Donald Trump. In exchange for increased border funding, DACA recipients would be protected.

G/O Media may get a commission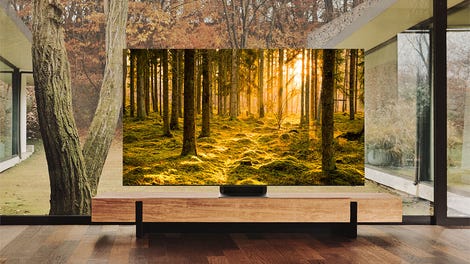 Up to 40% off
Samsung Smart TVs
But just three weeks later, Trump altered his demands: a solution for DACA must include funding for his pet project, the border wall. By early December, Trump was floating the possibility that a government shutdown might benefit him politically—he would be perceived as tough on immigration while simultaneously blaming the Democrats for forcing a government shutdown.
When Congress passed a two-week funding bill in the first week of December, negotiations to include a legislative fix for DACA in the budget were unsuccessful. At the time, Pelosi insisted that lawmakers would not leave for holiday recess without a DACA fix. In recent days, however, Democratic lawmakers have indicated that DACA negotiations have continued to stall.
"We're trying to put as much leverage on Republicans as we can, but they are saying early next year," said Rep. Henry Cuellar (D-TX) on Sunday. "I was hoping we could do it by the end of the year and maybe a miracle will happen, but I don't see it right now."
DACA is set to officially end on March 5. Oklahoma Senator James Lankford suggested in October that Trump might extend the deadline if Congress had not passed a legislative solution to protect some 690,000 DACA recipients, but given his eagerness to appear tough on immigration, extending the deadline seems like a long shot.