Two weeks ago, Doug Jones defeated Roy Moore, an accused pedophile, in Alabama's Senate race. But a casual and seemingly innocuous comment made by one of Jones' supporters during a victory celebration has prompted Alabama's Secretary of State, John Merrill, to open an an investigation into voter fraud—despite publicly acknowledging there was scant evidence to support his claim.
Local news station Fox10 reported on Monday that Merrill, a Republican, would investigate a viral video of a Jones supporter explaining how many people had come from out of state to canvas for the Democrat.
"We came here all the way from different parts of the country as part of our fellowship and all of us pitched in to vote and canvas together and we got our boy elected," the unidentified person said.

While he maintained there was no concrete evidence of voter fraud in the election, Merrill told Fox10 he was determined to speak to the man in the video:
"Well, it's very disconcerting when someone who's not from Alabama says that they participated in our election, so now it's incumbent upon us to try to identify this young man, to see what kind of role he played, if it was to simply play a canvassing roll, or if he was part of a process that went out and tried to register voters, or if he himself actually became a registered voter."
G/O Media may get a commission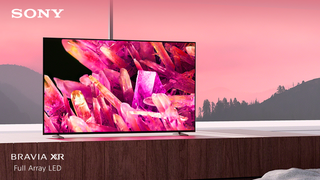 $400 off
Sony 55 Inch 4K Ultra HD TV X90K Series
So far, Jones' campaign has cooperated with Merrill's requests, according to Fox10. Speaking with the Huffington Post, Merrill said that his office had received between 70 and 80 claims of voter fraud since Election—some of which he deemed unreliable.
"I've gotta do everything I possibly can to try and find this kid and figure out: Was he just exuberant in his expression? Was he overly enthusiastic about what was going on?" Merrill said. "He's a kid, probably never been on TV before. If he had, he probably hadn't been on more than a couple of times, probably never been on TV in a situation that was that intense with that much going on."
It's quite clear that the person in the video, which you can watch at Fox10, was volunteering to assist voters in Alabama on Election Day. He never said he voted, merely that he helped canvas. And yet, Merrill feels compelled to investigate an instance of voter fraud that clearly doesn't exist. Sounds familiar.