The Leicestershire police department has come under fire for engaging in some Hot Fuzz-style surveillance of over 90,000 unknowing people attending the Download music festival.
As people moved throughout the venue, their faces were scanned by a series of conspicuously hidden cameras that captured their likenesses and cross referenced them with a database of known criminals.
In addition to scanning the crowd for potential criminals, Download's organizers also made use of wireless RFID "dog tags" that those at the event (including staff) were required to wear. The RFID chip in each dog tag was linked to its wearer's payment information in advance and could be used to buy things during Download.
"Every single person on site, including staff, children, RIP and VIP customers will need a dog tag to get around the festival," Download's privacy policy page reads. "The only way to get around the festival and pay for stuff is to use this system. It's not possible to opt out of this."
G/O Media may get a commission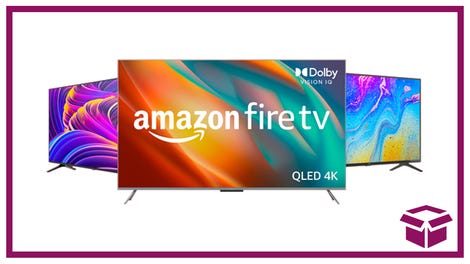 Ooh. stunning.
New Amazon Fire TVs
Download's privacy section also makes a point of saying that the dog tags didn't have GPS tracking capabilities to map peoples' movement, but they did explain that spending patterns and information would be shared with the event's corporate sponsors.
Still, though, everybody got free phone bungie, so there's that.
Understandably, a number of privacy advocates have criticized the police department for its lack of transparency concerning its use of the scanning technology, but department officials are standing by the decision to use it.
"No one who came to the festival to enjoy themselves had anything to worry about and should be reassured that the police, Live Nation and Showsec worked closely together to keep people and their property safe," Chief Superintendent Chris Haward said in a press release. "The software provided an efficient and effective way of picking known offenders out of a crowd–something that officers would previously have been done using paper briefings."
As Noisey accurately points out, this wouldn't be the first time police have used facial recognition as a tool for preventing crime. But its use at Download is perhaps one of the largest-scale deployments in an open area in recent history:

"After the Boston Marathon bombing of April 2013, the subsequent Boston Calling festival was subject to heavy but discreet forms of facial recognition surveillance (as covered here by Noisey US).

But you can partly excuse Boston police forces for such invasive policing so soon after a bombing. It's something you can't really say for Leicestershire police this weekend at Donington Park."
According to Leicestershire PD, the scanning software did not actually collect or store anyone's pictures. Rather, the software merely ran them through its archives of people who'd been caught committing crimes at events like Download in the past.
Download has yet to respond to Fusion's request for a comment.