While this fickle-ass spring weather decides what it wants to do, our wardrobe exists in a certain limbo. Happily pulling for a sundress in the morning, we're in desperate need of a jacket come sundown.
But not a wool jacket. Not a down parka. Something lighter, that suggests we're happily past blizzards yet not completely delusional. Those goosebumps are real and denote a low heat index, which is why the flight jacket, made popular again by Kanye West, is perhaps the only real outerwear you'll need.
Once the uniform of air pilots, the style's clean, satin shine and oversized silhouette falls perfectly over the lightest layers with a real insouciant attitude and slouchy appeal. Slip a light maxi dress underneath or pair over a baby tee, and you'll be zipped up into a spring look with plenty of chill (the good kind).
And if Kanye isn't enough of a selling point, then North West's pint-sized version should be.
G/O Media may get a commission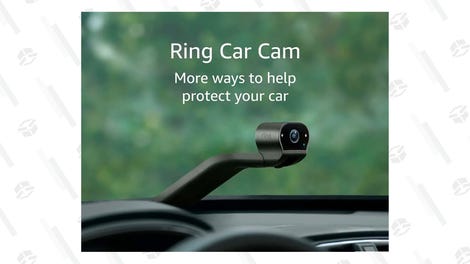 Yeah, adorable.
Below,  you'll find 7 fully grown versions for you. Check them below, and be ready for the new season — no matter which way the wind blows.
1. H&M Padded Pilot Jacket, $69.00. Available at H&M.
2. ASOS The Bomber Jacket, $99.00. Available at ASOS.
3. Forever21 Scuba Knit Bomber, $34.90. Available at Forever21.
4. Nasty Gal Cameo Tribute Textured Bomber Jacket, $105.00 Available at Nasty Gal.
5. ASOS Bomber Jacket in Polka Dot Jacquard, $99.00. Available at ASOS.
6. Madewell Biker Bomber Jacket, $79.99. Available at Madewell.
7. Forever21 Colorblocked Varsity Stripe Bomber Jacket, $37.90. Available at Forever21.
Marjon Carlos is a style and culture writer for Fusion who boasts a strong turtleneck game and opinions on the subjects of fashion, gender, race, pop culture, and men's footwear.