One month after he was imprisoned last February, the world's most infamous drug kingpin, Joaquin "Chapo" Guzman, began the arduous task of preparing his memoirs – a future publication that promises to be a bestseller in the narco lit section of the bookstore.
The only problem is Chapo doesn't have any pens, pencils, paper or a laptop to write his magnum opus in the maximum-security prison of Altiplano. One might think Chapo could easily exert his influence and vast drug fortune to bribe the guards for a writing utensil. But that's not going to happen. Instead, one of the few things Chapo negotiated when he arrived at Altiplano was a jacket for the cold nights.
WATCH: El Chapo: CEO of Crime, Captured
In any event, a pen and notebook would do Chapo little good. The man has never written before, and isn't about to start now — even with all the time in the world. According to official intelligence reports, the former Sinaloa crime boss made it only to second grade and remains illiterate.
Just hours after he was captured, I gained access to Chapo's ranch, his apartment, and his five homes, which are connected by underground tunnels in Mazatlán and Culiacán, Sinaloa. There were several objects laying about — television sets, treadmills, Just For Men hair and mustache dye, and plenty of peanuts. But the complex was barely furnished. Notably, there was nothing with Chapo's writing on it, and nothing to indicate he spent any of his free time reading — not a single book, or even a magazine.
MORE: El Chapo's Tunnel: His Last Escape
Chapo was certainly less literary than "El Chayo," the leader of the Michoacán Family cartel, who was always seen carrying a morral (traditional Mexican backpack) stuffed with socialist and communist literature.
G/O Media may get a commission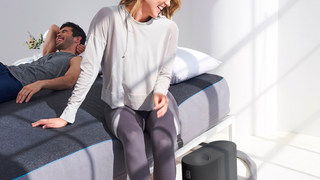 Eight Sleep Pod Cover
Bearing all this in mind, it's hard to imagine Chapo becoming a narco-Shakespeare. Upon entering Altiplano, the drug lord visibly struggling when asked to sign his name. Nonetheless, those who have studied his personality, say he has an extraordinary memory. He ran his criminal enterprise without taking notes, just storing all the data in his brain and keeping mental tabs on everything. Now, a criminal encyclopedia lies in Chapo's head, waiting to be tapped.
A high-ranking Mexican official told me Chapo has been actively dictating his past to family members and his lawyer when they visit him in prison. They in turn will pass his notes and anecdotes to a ghostwriter who will be in charge of channeling Chapo's voice.
The question is, who will be given this incredible task? Will this be a tell-all, juicy story? Will Chapo seek to redeem himself in the eyes of the public with a narco page-turner?
If Chapo were to produce his autobiography in a prison workshop, the rights would automatically belong to the state and he would receive only a petty salary. On the other hand, by using a ghostwriter he could keep his intellectual property rights and add a couple of million more dollars to his fortune — this time legally.
In any event, the manuscript itself will surely become a must-read for law enforcement agencies on both sides of the border.
Carlos Loret de Mola is an award winning Mexican journalist and popular news anchor of Televisa's "Primero Noticias." He has served as a war correspondent in Afghanistan, Haiti, Egypt, Syria and Libya and writes for a number of news outlets on issues ranging from the drug war to international politics. Carlos has broken many influential stories about the operations that led to the capture of some of Mexico's most wanted criminals. In 2001 he wrote the book "The Deal. Mexican economy trapped by drug trafficking." He is a frustrated chef, runner and guitar troubadour… but he keeps trying.