The drug war is once again threatening to hamper the formal Mexican economy.
Citing concerns over rising insecurity, FedEx Mexico has announced plans to suspend operations in dozens of towns and municipalities across the southern states of Guerrero, Jalisco and Michoacán.
"FedEx Mexico sent a letter to customers regarding the temporary suspension of service areas of the Mexican states of Jalisco, Guerrero and Michoacán," FedEx spokesperson Gretchen Mathis told Fusion in an email. "The suspension of service is limited to select zip codes within these states. The safety and integrity of our clients, employees and providers is our top priority."
The FedEx letter, signed by a Mexico branch marketing director and published by Mexican media outlet Aristegui Noticias, lists 47 municipalities where services will be suspended starting in May.
Mathis told Fusion that FedEx will continue to operate "business as usual" in the rest of the country.
G/O Media may get a commission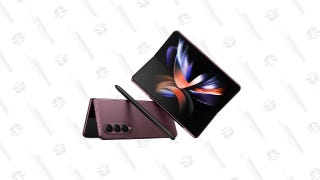 Save Up to $300
Galaxy Z Fold4
"FedEx remains committed to Mexico, and will resume service to the affected areas when conditions allow," she added.
The embattled states of Guerrero, Jalisco and Michoacán have been experiencing a violent crime wave that has prompted other international companies to reconsider business operations in the area. Last year, Coca-Cola evaluated whether to suspend operations in a major city of Guerrero after two of its employees got kidnapped and several soda trucks were ransacked.
A study by the Institute for Economics & Peace think tank (IEP) estimates that in 2014 the cost of violence represented 17.3% of the country's GDP. The cost of violence "represents almost $1,946 per person in Mexico," claimed the report, which ranked Guerrero, Jalisco and Michoacán among the most violent states in the country.
Much of the violence and extortion affecting local businesses and transnational companies is being blamed on the country's drug cartels who've been waging a bloody turf war against each other and the government since 2006. The war has claimed more than 100,000 deaths, according to some estimates.