A manifesto penned by the Charleston shooter has surfaced online. It makes clear that Dylann Roof—who took the lives of nine people at an historic black church in South Carolina on Wednesday—has a deeply white-supremacist outlook on the world.
Two Twitter users tweeting under the handles @EMQuangel and @HenryKrinnkle were the first to uncover lastrhodesian.com on Saturday morning using a Reverse Whois search on Roof's name. Mic has since verified that the site—which also hosts a .ZIP file containing 60 photos of or presumably taken by Roof—was registered to someone claiming Roof's name and address earlier this year.
Roof—who has been charged with nine counts of murder and one count of weapons possession—cites Trayvon Martin's killing as the moment he became "racially aware." He writes that he was "was unable to understand what the big deal was" in that case but that it led him to Google "black on White crime" which seems to have then fueled his burgeoning racist ideology. He says that an instrumental site in shaping his views was that of the Council of Conservative Citizens, which the Southern Poverty Law Center has labeled as a hate group. The group said in a blog post this week that they were "deeply saddened" by the shooting spree and hoped it would not lead to retaliation or "escalation of racial tension."
Roof's manifesto includes a rundown of his opinions on different ethnic groups, with a focus on "blacks," who he labels "the biggest problem for Americans." His sense of racial superiority even permeates his grammar. Throughout the piece, the 21-year-old capitalizes the word "White," whether it's used as an adjective or a noun, but "black" remains lowercase in all instances (except where the word begins a sentence or titles a section of his manifesto). The disparity in capitalization seems to imply that the writer believes that white people are superior to their black peers, even typographically.
G/O Media may get a commission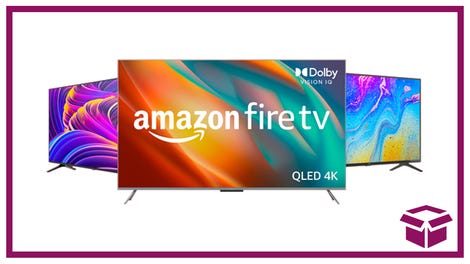 Ooh. stunning.
New Amazon Fire TVs
Roof says he did not grow up in a racist home or environment, but he clearly espouses racist beliefs, referring to black people using slurs, outdated and offensive terms, comparing them to animals, and making false claims about their lower IQs, weak impulse control, and propensity for violence—heart-wrenching irony given the crime he committed this week.
Elsewhere in the manifesto, Roof lays bare his thoughts on other ethnic groups like Hispanic people, East Asian people, and Jewish people. The phrase "the Jewish problem" is used. He praises Apartheid-era South Africa as a model of governance. At one point he claims that "Segregation was not a bad thing."
The photos hosted on the site include Roof holding a confederate flag, burning and stepping on the American flag, pointing the gun that he likely used in the shooting, and visiting a Confederate soldier cemetery and Sullivan's Island, a port in South Carolina that was the major entry point for slaves in the 1700s. The photos will provide more evidence that the confederate flag at the South Carolina Capitol—a long-time source of controversy—should be taken down.
The metadata on most of the photos reveals they were taken with a Kodak Easy Share camera in the last few months. Based on the photos, he seems to be a loner in his exploration of racial hatred. There are no other people in the photos (beyond a few in the background on Sullivan's Island), and it looks as if Roof may have taken them using the camera's self-timer feature based on the way he kneels, as if he is worried about being out of frame.
He concludes the piece by insisting that he had "no choice" but to walk into Charleston's Emanuel African Methodist Church on Jun. 17, open fire, and take the lives of nine congregants:

I chose Charleston because it is most historic city in my state, and at one time had the highest ratio of blacks to Whites in the country. We have no skinheads, no real KKK, no one doing anything but talking on the internet. Well someone has to have the bravery to take it to the real world, and I guess that has to be me.
The writer expresses that he is taking up the mantle of racist terror groups like skinheads and the KKK. The manifesto should erase any doubts that this was a racially motivated crime.
Roof's bail hearing was held on Friday, where he came face to face (over live video feed) with some of the grieving family members of his victims. He appeared unmoved.
Bad at filling out bios seeks same.
Kashmir Hill is the editor of Fusion's Real Future. She has hacked a stranger's smart home, lived on Bitcoin & paid a surprise visit to the NSA's Utah datacenter, all while trying to prove privacy isn't dead yet. Contact her at kashmir.hill@fusion.net. PGP: D934E5E9.