Last week, Indian sketch comedy group All India Bakchod — known as AIB for short — released a nine-minute satire lampooning the Indian government's propensity for knee-jerk offense and outrage. In the video, AIB mimics a breaking news segment in which they discuss the emergence of a terror group known as "CHILL" — standing for cool headed individuals living logically — threatening the existence of India's "national pastime" of taking offense to anything at all. Just a week into its release, AIB's cyber spotlight on Indian government is already marking a surge in the shifting politics of modern liberalism.
More and more people are consuming news with a grain of salt and a dash of humor. Satirical news programs — like Jon Stewart's, Stephen Colbert's, and John Oliver's — have become established news sources for young people. Rasmussen Reports claims that one-third of Americans under the age of 40 are replacing traditional news outlets with comedic news shows. Political satire has repeatedly proven to be the voice of reason when media institutions are closely monitored by the affluent or the government. After flourishing for years in the U.S., satirical news segments are beginning to make strides in India, a historically rigid democracy.
India's social structure remains, to this day, largely traditional and continues to be dominated by its right-wing moral police. Conventional patriarchal norms continue to reign while an ultra-conservative approach is taken to censoring India's foremost entertainment outlets, which ultimately yielded to the country banning Comedy Central for six days in 2014. Al Jazeera reported on the censoring of Leslee Udwin's India's Daughter — a documentary about the controversy behind India's brutal 2012 gangrape — and a segment on Fashion TV featuring semi-nude models. The three, though different in genre, never made it on to India's televisions due to a biting fear of tarnishing the country's puritan image. Entertainment and media are accessible by all of India's social structure, and in most cases, the only portal to modernization for those in rural areas. With governmental entities controlling so much of mainstream speech, it becomes a cruel catch-22 for those trying to make sense of their opinions in accordance with society's.
Yet a powerful, emerging force not in the immediate grasp of Indian censors are comedians, and they're quickly broadcasting their unregulated voices on today's most unregulated medium: the internet.
The B in AIB stands for Bakchod — an Indian profanity for someone who talks senselessly — and to have it contained in a sketch group's name already sets the stage for pure farce ripe with potential offense. AIB was started by two standup comedians looking to shift the medium of their craft and attain a wider audience. What initially began as the raunchy brainchild of a couple of jokesters morphed into a comedic yet informed channel for social commentary. In just a few short years, the group has recruited the country's top standup talent along with many other big names within the entertainment sector.
G/O Media may get a commission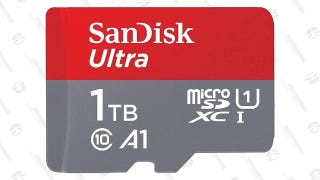 Save $75
SanDisk Ultra 1TB MicroSDXC Card
Capitalizing on India's fascination with western culture, AIB adopts a looser, more liberal approach to its comedy by consistently pushing boundaries; they continually expose hypocrisy in the government, satirize formulaic Bollywood movies, and most recently, experimented with insult comedy with their own rendition of Comedy Central's famous roast series. The roast — dubbed 'All India Bakchod Knockout' — aired earlier this year and featured prominent Bollywood celebrities. The act's jokes sparked a lot of controversy, which thereby served to reflect the nation's traditionalist mindset needing transformation. In an essence, Unoffended seems to be a response to the response officials have had to AIB's comedy and the general plight of satire.
Unoffended stops at nothing to deliver its message. The video enlists many of India's lionized provocateurs: film director Anurag Kashyap, famous for his uncomfortably realistic films and inspiring Danny Boyle's Slumdog Millionaire; leading journalist Arnab Goswami — dubbed as "India's leading news 'anger'" — who is notorious for his temperamental, Bill O'Reilly-esque style of news telling; and a brazen, shirtless Russell Peters who laments his "unoffended" American audience and claims "India has it easy."
Unoffended has successfully garnered responses from a myriad of news outlets representing various political spectrums, unanimously acknowledging India's conservative attitudes and instinctive rage factor. And it's not the first AIB has tread upon taboos and forced its viewers to take an objective look at society. Their 'Save the Internet' clip urged viewers to write emails to local cable provider, TRAI, fighting for net neutrality. In just 24 hours of the video's upload on YouTube, TRAI had received over a million emails, according to The Hindustan Times. Additionally, AIB's 2014 video on rape blasted the government's victim-blaming mindset and subsequently pushed measures in lawmaking to amend such indictments.
AIB's resounding success proves India is ready for a change. The internet has created visible outlets into other worlds where a noticeably different way of life has progressed. Scrutinization of Indian society is the subject of AIB's irreverent humor; it doesn't fear poking fun of the rich and entrenched. And with over 243 million active internet users, it's obvious there are people interested in change. AIB currently has 1.2 million YouTube subscribers, and other parody channels, such as The Viral Fever, have a giant band of netizens as well.
For years in Western society, satire has functioned as a way of leveling the playing field. The United States has long enjoyed the likes of SNL squashing blind vanity by using humor and late night talk show hosts mercilessly exposing society's vices and collective hypocrisy. Democracy may exist in most modern societies but satire exemplifies its ideals to the fullest — though the line between inspirational and offensive is often dependent upon its receivers. India is beginning to not only enjoy, but rely on comedy as a necessary force for political action. Eliminating age-old taboos still in place for a population over 1 billion is a long path for these comedians interested in sparking countrywide change, but they've made the first step. Ironically, Bakchod's senselessness is what's making the most sense today.
Nikita Redkar is the editorial intern for Fusion who loves writing all things pop culture and feminism - sprinkled with the occasional punchline. She likes cute animal gifs and dislikes long walks on the beach, plagues, and other cliches.