Colleges, you can still use race as a factor in admissions decisions. In fact, unless there's a state law against it, it's not a bad way to create a diverse student body.
That's the gist of a letter the Education and Justice Departments on Tuesday sent to colleges and universities in the wake of an April Supreme Court decision that effectively allows states to ban the consideration of race at public institutions of higher education.
The ruling did not strike down schools' ability to use "legally permissible methods" to achieve diversity, write the agencies, which the two departments support as a way of preparing students for life in an "increasingly diverse" country.
"These include, absent any restrictions in state law, appropriately tailored programs that consider the race of individual applicants as one of several factors in an individualized process to achieve the educational benefits that flow from a diverse student body," reads the letter.
The Supreme Court's April decision upheld a Michigan ban on affirmative action, and critics of the ruling worry that it will pave the way for other states to do the same. Just one anti-affirmative action ballot initiative, in Colorado, has ever failed.
G/O Media may get a commission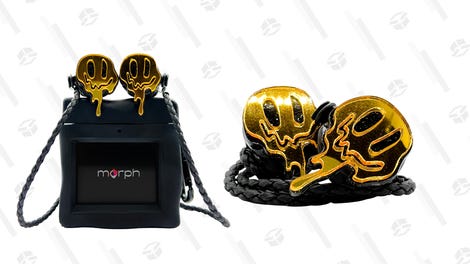 morph audio
Morph Earphones
Eight states currently outlaw the practice, but this letter is intended to remind the other 42 that race is still a viable factor in admissions.
It's not the first time the agencies have waded into the debate. They released a guide on using race to achieve diversity in 2011, and followed with a Q&A sheet on race in admissions after last year's Fisher v. University of Texas ruling. In that case, the Supreme Court upheld the practice of affirmative action but said states must show that other race-neutral ways of promoting diversity, like considering income, are not sufficient.
As colleges have become even more selective in recent years, affirmative action has become a hot topic. Asian-Americans in California recently helped derail a proposal that would have reinstated the currently banned practice there. Critics of the plan have called the idea "reverse racism."
But proponents of considering race in college admissions say affirmative action simply helps level an uneven playing field.
As Justice Sonia Sotomayor wrote in her dissent in April's ruling, "My colleagues are of the view that we should leave race out of the picture entirely and let the voters sort it out…It is a sentiment out of touch with reality, one not required by our Constitution, and one that has properly been rejected as 'not sufficient' to resolve cases of this nature."
Here is the letter from the Education and Justice Departments in full:
Emily DeRuy is a Washington, D.C.-based associate editor, covering education, reproductive rights, and inequality. A San Francisco native, she enjoys Giants baseball and misses Philz terribly.