After enduring weeks of criticism, misogyny and racist commentary as Reddit devolved into chaos, CEO Ellen Pao is stepping down in what both Pao and the company board have characterized as a "mutual decision."
Pao's tenure at Reddit was tainted by a series of management mishaps, but her fatal mistake was the firing of Victoria Taylor, an employee beloved by the Reddit community whose departure caused throws of angry Redditors to flee the service and call for Pao's head. Steve Huffman, a founder and the company's original CEO, will return to the helm.
But Pao also succeeded in casting light into Reddit's darkest corners — it's no accident that with a woman at the top, Reddit unveiled a new harassment policy, began banning its most hateful communities and became the first social media site to explicitly ban revenge porn.
The announcement is nothing if not validation of the racism and misogyny Redditors resorted to in calling for her ouster. As an online petition calling for her removal garnered more than 200,000 signatures, Redditors began circulating anti-Pao propaganda including an image of Adolf Hitler with Pao's head superimposed on top of it and referring to her as "Chairman Pao."
The petition referenced Pao's failed gender discrimination lawsuit against her former employer, the venture capital firm Kleiner Perkins, calling her "a manipulative individual who will sue her way to the top."
G/O Media may get a commission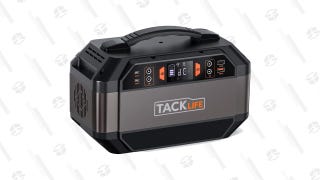 Tacklife Portable Solar Generator
On Friday, as Reddit board chairman Sam Altman held an Ask Me Anything Q and A on the move, the trolls of the Internet rejoiced with misogyny and vitriolic glee.
In an interview with The New York Times, Pao said her decision ultimately came down to internal disagreements. "It became clear that the board and I had a different view on the ability of Reddit to grow this year," she said. "Because of that, it made sense to bring someone in that shared the same view."
Through a spokesperson, Pao declined to a request for comment from Fusion.
In a statement posted on Reddit, Altman praised Pao, who will remain an advisor to the board through the end of the year.
"She brought focus to chaos, recruited a world-class team of executives, and drove growth," he wrote. "She brought a face to reddit that changed perceptions, and is a pioneer for women in the tech industry."
But more than anything, Pao's contribution was bringing into focus how dark a place Reddit really can be.