It's been more than 50 years since the Civil Rights Act of 1964 created the Equal Employment Opportunity Commission and they're finally getting around to sexual orientation.
The federal agency filed lawsuits in Baltimore and Pittsburgh on Tuesday against companies accused of discriminating against gay and lesbian employees, the first-ever the commission has pursued based on sexual orientation.
The commission is authorized to take action to prevent employment discrimination on the basis of sex, race, color, national origin, religion, and disability. None of the laws establishing the EEOC mention sexual orientation. But commissioners have argued in recent years that discrimination on the basis of sexual orientation is the same as discrimination on the basis of sex, and thus covered by its mandate.
"With the filing of these two suits, EEOC is continuing to solidify its commitment to ensuring that individuals are not discriminated against in workplaces because of their sexual orientation," EEOC General Counsel David Lopez said in a statement on the EEOC's website. "While some federal courts have begun to recognize this right under Title VII, it is critical that all courts do so."
G/O Media may get a commission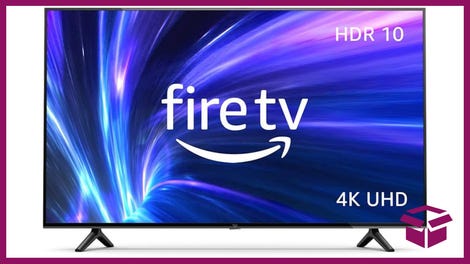 42% Off
Amazon Fire TV 50" 4K Smart TV
One of the lawsuits involves a lesbian forklift operator at the Baltimore office of Pallet Companies. She says she was repeatedly harassed over her sexual orientation and fired after she complained.
In an email to The Baltimore Sun, the general counsel for Pallet's parent company said it disagreed with the lawsuit's allegations and planned to fight the suit in court.
The other lawsuit is against Pittsburgh's Scott Medical Health Center. A gay employee says he was the target of anti-gay epithets and offensive comments and that management refused to take action. He eventually quit.
Civil rights protections for LGBT people are unevenly covered by state law with the ACLU estimating only 21 states have sexual orientation protections, three of which do not include gender identity.
A lot rests on whether or not the courts buy the EEOC's interpretation of federal law to include sexual orientation. At least now there is one fewer Supreme Court justice who believes laws should be interpreted literally.