Attorney General Jeff Sessions is one of the biggest evangelicals in the Trump administration, a United Methodist who taught Sunday school in Alabama and has used the Bible to justify his horrific immigration policies. But his fellow right wing Christians aren't taking too kindly to his very public break with President Donald Trump, and at least one influential pastor is ready to dump his ass.

Jerry Falwell Jr., the president of the conservative Liberty University, told Politico on Monday that Sessions had lost the support of the evangelical community. "He really is not on the president's team, never was," Falwell told the website. "He's wanted to be attorney general for many, many years. I have a feeling he took a gamble and supported the president because he knew he would reward loyalty."
Falwell went even further than that:
Falwell said he has urged the president to fire Sessions and told POLITICO he planned to bring up the subject again Monday evening at a small gathering with Trump and the first lady. Later, Falwell and dozens of other faith leaders were to attend a formal White House dinner celebrating the evangelical community.
Imagine you're Jeff Sessions. You go to church every Sunday, and you work tirelessly for decades against causes like LGBTQ rights and women's reproductive health to establish yourself as one of the top allies of the religious right in government. You are eventually selected as the top law enforcement official in the federal government, where you immediately get to work enacting your extremist agenda.
And then, the people you served for your entire political career give you the cold shoulder in favor of Donald Trump, the guy who once called it "Two Corinthians." Really couldn't happen to a nicer guy. (And to be fair, even Sessions' fellow United Methodists think he's an asshole.)
G/O Media may get a commission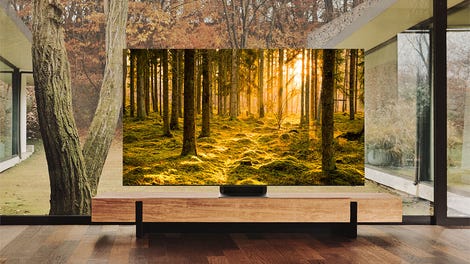 Up to 40% off
Samsung Smart TVs
While some evangelicals have struggled to square their support of a man who's alleged to have committed sexual assault and who clearly does not give a shit about Christians or Christianity, however, one Trump ally on the religious right admitted yesterday that this is purely a relationship of convenience.
"I mean, obviously, we don't support extramarital affairs, we don't support hush money payments, but what we do support are these president's excellent policies," pro-Trump pastor Robert Jeffress told Fox News host Shannon Bream on Monday night. "I think the left is trying to shame people like myself continuously for supporting this great president. It's not going to work. We're not going to turn away from him."
We know, Robert. We know.