Bad girl of the world Rihanna announced last night on Twitter a plan to take over the airwaves by dropping two singles at once. She delivered: As of this morning at 7 a.m. EST, both "Needed Me" and "Kiss It Better" were available to play on the radio.
Releasing two singles at once is the pop artist's equivalent of shooting a basketball from the half-court mark. It's a power move. Actions speak louder than words: Look how strong, talented, and unstoppable I am, this screams. But it's also risky, and as most power moves are, probably inadvisable.
As individual songs, both were easy choices to promote as singles. "Needed Me" is the second-highest streamed song off Rihanna's newest album Anti after "Work," which is literally the number one song in America right now. At the Anti World Tour performance in Washington D.C. last week, it was a crowd favorite. Today's second single, "Kiss It Better," is a little bit of a slower, sexier hit. Thought it's less popular in streaming plays than three other songs ("Desperado," "Consideration," and "Yeah, I Said It"), it's also a little sweeter.
Artists release singles for basically two reasons: 1) to promote an upcoming album or 2) for money. Rihanna doesn't exactly need to promote this album. She already did that early last year with a slew of singles that didn't even end up making Anti, including "Bitch Better Have My Money," "America Oxygen," and "FourFiveSeconds." The only reason to promote a single after the release of an album is to give it a bump in publicity, and yourself a bump in cash. Even for an artist like Rihanna, who released her entire album on every streaming platform (eventually), there's money to be made releasing songs as singles.
G/O Media may get a commission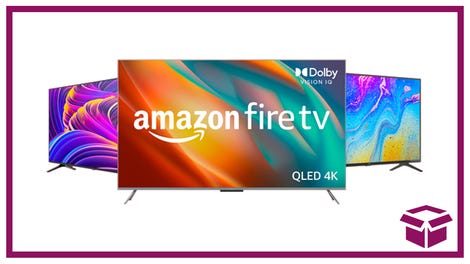 Ooh. stunning.
New Amazon Fire TVs
Despite how dominant streaming music seems in the current music economy, Spotify is not king when it comes to publicity. 97% of Americans in 2016 still listen to music on the radio. And the only way to get your song on the radio is to release it as a single. There's a kind of tried-and-true process in the modern music economy for pop stars: Release a single that climbs into the Top 40 on radio play and streaming, drop a music video that (ideally) goes viral and gets hundreds of millions of views, then pass go and collect your paycheck.
In some ways, Rihanna is following this process. It's almost exactly what she did to promote "Work." That promotion worked so well that that song has been sitting at the top of the Billboard Hot 100 for five solid weeks. And this morning, she announced that the "Kiss It Better" video would appear on Vevo on Thursday.
But there is a reason that artists don't release two singles at once: It's difficult to promote. The hype machine that has to be deployed around the publicity of a single requires a lot of people and a lot of work. Releasing two singles at once means that neither can have the amount of attention that either one could have. And, perhaps even more importantly, it limits the amount of radio play a song can get. If you listen to the radio a lot—like I do—you'll notice that DJs very, very rarely choose to play two songs by the same artist back to back. They will do this if they absolutely have to (say, if both songs are ranked consecutively in a Top 40 countdown), but they really prefer not to because, well, it's boring for listeners.
Rihanna has an advantage in that her songs are played on more than just the Top 40 radio stations. Her music can typically be heard on Urban Contemporary, Hip Hop/R&B, and Top 40 stations. But plenty of artists—like Beyoncé, the Weeknd, and Fetty Wap—have that advantage. It's not a reason to release two singles at once.
Then what, we have to ask, is the reason? Beyoncé almost released two singles on the same day in 2008, when she dropped "If I Were a Boy" on October 12 and "Single Ladies" on October 13. When Beyoncé did this, it seemed like a deliberate attempt to showcase the differences between her conventional persona "Beyoncé" and her revolutionary alter ego "Sasha Fierce"—a theme of I Am… Sasha Fierce, the album both those singles arrived on.
But Rihanna doesn't have an alter ego. In fact, Rihanna thrives on a kind of IDGAF authenticity.
It's possible that Rihanna is releasing two singles as a kind of throwback, in the same way that the introduction of Anti itself was a blast from the past. Rihanna released Anti as a cohesive album; she wanted fans to listen to it all the way through as one piece of artwork. It's an idea of an album that doesn't really exist anymore, and it seems like she's doing the same thing here with the release of these two singles.
Before streaming and CDs and MTV, artists released singles on records that had two sides: an A-side, and a B-side. The A-side was the song a record label hoped would turn into a massive hit, and the B-side was its hopeful double. In some ways, "Needed Me" and "Kiss it Better" have an A-side/B-side pairing. "Needed Me" has a jaded, almost arrogant sound, and "Kiss it Better" contrasts that with soaring vocals and a mushier vibe. Maybe Rihanna's trying to evoke nostalgia for the physical release single.
Then again, Rihanna can do whatever the fuck she wants.
Kelsey McKinney is a culture staff writer for Fusion.