The Sony Pictures hack just keeps on getting worse.
On Friday, a hacking group calling itself GOP released a fourth major cache of data stolen from the Hollywood studio in one of the worst corporate security breaches of all time. (Caches 1-3 included full-length films, detailed information about the company's finances, and a trove of Social Security numbers and other sensitive information about Sony Pictures employees.)
The new leak may be the most damaging yet for Sony Pictures, which has already been brought to its knees by the all-encompassing hack. Among the many thousands of documents released for the first time include film budgets and box-office projections, legal claims made against the studio, and other proprietary information that Sony Pictures' competitors may find very valuable. The information appears to have come from Sony Pictures' legal, risk management, and marketing departments. (Sony Pictures did not respond to a request for comment.)
Here are some notable findings from the latest haul:
Thousands of vendor contracts, for everything from animals to cars to boats. For example, one contract between Sony Pictures and William Berloni Theatrical Animals, an agency that rents animals to film studios, outlines the terms of a one-day, $2,100 dog rental for a photo shoot for the upcoming Annie remake.
Unreleased scripts for dozens of upcoming films and TV shows. Among the leaked scripts: Mall Cop: Blart 2, Goosebumps, The Wedding Ringer, and Seth Rogen's upcoming comedy Sausage Party.
Dozens of "greenlight studies" for upcoming Sony Pictures films, detailing the rationale for making (or not making) a given movie. Here is a slide from the greenlight study for the upcoming Angry Birds adaptation, showing where it ranks among other games.
G/O Media may get a commission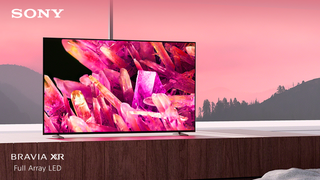 $400 off
Sony 55 Inch 4K Ultra HD TV X90K Series
Confidential "popularity polls" detailing approval ratings and awareness ratings for hundreds of A-list celebrities in different markets around the world. These ratings are used to make casting decisions. For example, in one spreadsheet, Will Ferrell is listed as having 64 percent average awareness in 10 key overseas markets, while Tina Fey gets only 35 percent average awareness.
A folder of "publicity bibles" containing detailed contact information for dozens of Hollywood celebrities, including Tom Hanks, Brad Pitt, Jonah Hill, and Julia Roberts. These documents also contain information on anyone connected to Sony Pictures movies. (In the Moneyball publicity bible, for example, phone numbers for Moneyball author Michael Lewis and Oakland A's manager Billy Beane are listed alongside contact information for Brad Pitt and Jonah Hill.)
A folder full of "exit snapshots," detailing audience reactions and box office totals for recent  films.
Documents related to ongoing litigation, including legal claims made against Sony Pictures by the Screen Actors Guild and former employees.
Financial forecasts for upcoming films, including Inferno and Smurfs 3. Some of these forecasts are quite revealing. For example, one spreadsheet showed that revenue projections for the upcoming Steve Jobs biopic fell by 25 percent once Leonardo DiCaprio pulled out of the project, and Christian Bale was cast in his place. (Bale has since quit, too.)
It's still not clear who's behind the hack. North Korea has denied involvement, although a state media outlet approvingly called the hack a "righteous" deed. It's also not clear how much more data is expected to be released. (Hackers claims to have 100 terabytes of data in their possession, meaning this could be just the beginning of a steady stream of leaks.) On Monday, the hackers apparantly demanded that Sony Pictures cancel the upcoming release of The Interview, a Seth Rogen/James Franco comedy about North Korea.
Whoever is behind the hack, their goal seems to have shifted from embarrassing Sony Pictures to flat-out ruining it. With so much of the studio's operations now out in the open, everything from actor contract negotiation to vendor selection just became a lot more difficult.