Scott Pruitt's well-worn path of corruption is so bad that it's even giving some in his own party pause, as three different Republican U.S. Senators went on morning television shows today to criticize the battled EPA administrator. None of the three, however, would definitively say that Pruitt should lose his job.

Louisiana Sen. John Kennedy went on Face the Nation and blasted Pruitt, referring to his actions as those of a "chucklehead."
"Well Mr. Pruitt and other members of the president's cabinet, I would say ethics matter, impropriety matters, the appearance of impropriety matters," Kennedy told Margaret Brennan. "To the extent that you are, stop acting like a chucklehead, stop the unforced error, stop leading with your chin. If you don't need to fly first class, don't. Don't turn on the siren on your SUV just to watch people move over, you represent the president of the United States. All of this behavior is juvenile, it's distracting from the business that we're trying to do for the American people."
Kennedy said that the decision to fire Pruitt was "up to the president," but dismissed Pruitt's claims that he was being attacked by "environmentalists" for his role in the president's deregulatory agenda. "Some of it is—but all of it isn't," he said. "I don't mean to denigrate Mr. Pruitt, but doggone it, he represents the president of the United States and it is hurting his boss and it needs to stop."
G/O Media may get a commission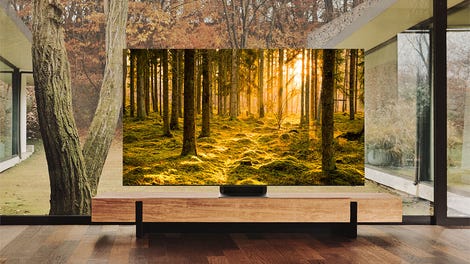 Up to 40% off
Samsung Smart TVs
On the same show, Democratic Sen. Ben Cardin of Maryland said it was going to be a "challenge" for President Donald Trump, if he does fire Pruitt, to get a new EPA head confirmed before the midterm elections.
Kennedy wasn't the only one to hit out at Pruitt on Sunday. "The one thing I can say, if you're the EPA administrator, and two lobbyists change the locks, you've got a problem," South Carolina Sen. Lindsey Graham told Martha Raddatz This Week. "The bottom line is this doesn't look good."
"I like Scott," Graham continued. "He's done a good job, from my point of view, as being EPA administrator, but the Congress has an oversight role here, and we'll see where this goes."
Finally, Sen. Susan Collins of Maine (the only Republican to vote against Pruitt's confirmation) reiterated that he was the "wrong person to lead the EPA," but—again—fell short of saying Pruitt should lose his job.
"The actions taken by Scott Pruitt in the environmental arena, whether it is trying to undermine the Clean Power Plan, or weaken the restrictions on lead, or undermine the methane rules, are reasons enough to validate my decision to oppose his confirmation," she told CNN's Jake Tapper. "This daily drip of accusations of excessive spending and ethical violations serve to further distract the agency from accomplishing its very important mission."
Pruitt has at least one defender in the Senate Republican Caucus, though, as South Dakota Sen. Mike Rounds argued that Pruitt's corruption doesn't matter as long as he's succeeding in his mission to stop the EPA from doing anything that might be seen as useful.
"Let's take a look at how many dollars the E.P.A. can actually save. The big picture. You know, we'll nitpick little things," Rounds said on Meet the Press. "He has too many people on his security detail. It may add up to more than what the previous guy did." (Quick note: the "previous guy" was Gina McCarthy, and before her, Lisa P. Jackson. There hasn't been a "previous guy" since the Bush administration.)
"But what about the big picture of how he's taking care of the taxpayers' dollars with the department?" Rounds continued. "Remember, this president said, number one, we had to have tax policy. We've got it. We said we had to have regulatory reform. We've got it. Scott Pruitt is a big part of that. He's executing what the president wants him to execute."