The New Hampshire Senate passed a bill to expand Medicaid on Thursday night, one that puts work requirements on coverage and was approved with the backing of all 10 Democrats in the chamber, joined by seven of their Republican colleagues.
New Hampshire already expanded Medicaid up to the limit under the Affordable Care Act in 2014, but that expansion runs out at the end of this year. According to U.S. News & World Report, the bill will change the program's structure to "a managed care model to save money and encourage wellness." The bill now faces an uphill battle in the House.
As we've reported before, "managed care" Medicaid programs are usually yet another way of denying people care by introducing more hurdles—and indignities—for poor people who just want to stay alive. For example, under Mike Pence's plan in Indiana, Medicaid recipients covered by the expansion (those making between $12,000 and $16,000) lose coverage if they can't make monthly premium payments.

The New Hampshire bill would also impose work requirements on both Medicaid and food stamp (known as Temporary Assistance for Needy Families, or TANF) recipients. Under the bill, new enrollees will be eligible for Medicaid if they prove they're engaging in "at least 100 hours per month based on an average of 25 hours per week in one or more work or other community engagement activities," including employment, training, job search assistance, or education. If a recipient "refuses to engage in work or community engagement activities," they lose coverage. Those requirements don't apply to people who are too sick, people in drug treatment programs, parents or caretakers of developmentally disabled children, pregnant women, people with disabilities, the "medically frail," or those already under the food stamps work requirements.
That might sound like a lot of exceptions, and defenders of Medicaid work requirements often argue that because they don't apply to people with disabilities, children, or the elderly, they aren't so bad. But here's another way to look at it: They introduce yet another hurdle, yet another requirement to prove your worth and need to those already suffering under the heaviest burden. How easy do you think it is to prove to the government that you have a disability when you're already so poor that you need Medicaid and are struggling to get by? Do you think it's just a matter of showing up (in itself a challenge for many people with disabilities) and saying you are? Nope!

G/O Media may get a commission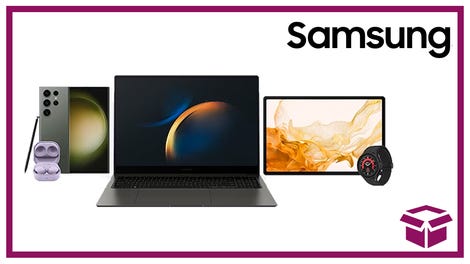 24 hour deals
Discover Samsung - Daily Deal
In Virginia, too, Democrats have signed off on work requirements in order to pass a Medicaid expansion, though even that might not be enough to get a bill passed. All 10 Democrats on the Virginia House Appropriations Committee voted to support the "Training, Employment and Opportunity Program."

Much coverage and outrage has stemmed from the Trump administration's decision to allow states to apply for waivers to impose work requirements on Medicaid recipients, and justly so. It is appalling. But we should also note that Democrats in some of these states seem to have lost the will to fight this battle, if they ever had it to begin with.
Splinter has reached out to all 10 Senate Democrats in New Hampshire for comment and will update this post if we receive a response.