A New Mexico state auditor report blasts a former Albuquerque police chief's relationship with weapon manufacturer Taser International—and raises criminal questions related to city officials' body-camera deal with the company.
The 12-page report , released by State Auditor Tim Keller, accuses former Chief Ray Schultz and other unnamed Albuquerque Police officials of committing "very substantial violations" of numerous city ordinances and the Governmental Conduct Act, an anti-corruption state law that prohibits public officials to take actions for financial gain.
The report states that ABPD officials, including Schultz,  gave an "unfair advantage and inside track" to Taser International during the contract's negotiations and received "personal benefits" including two tickets to a TASER party hosted at a nightclub in San Diego and an "all-paid" training program in Arizona.
"We think that there's some clear evidence that these laws may have been violated and that's why we're referring this matter to the appropriate law enforcement agencies for prosecution," Keller said.
Violating the state's Governmental Conduct Act can result in punishment of a year in jail, a $1,000 fine, or both.
G/O Media may get a commission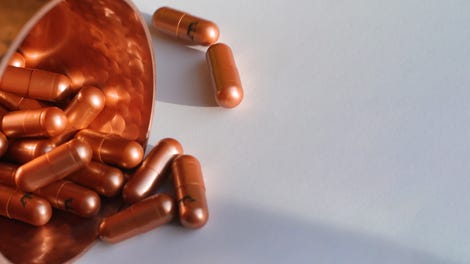 health
The Lyma Supplement
The relationship between former Albuquerque police chief Ray Schultz and the weapon maker came under scrutiny after his retirement in 2013.
Schultz took a consultant job with Taser International shortly after he stepped down and just weeks after the city signed the $1.9 million no-bid deal with the company for body cameras. In an e-mail obtained by  CBS's affiliate KRQE Schultz told a Taser representative that the body camera contract had been "greased" and offered help persuading city officials.
"I will still have the ear of the Mayor/CAO [Chief Administrative Office] on department issues…If there's anything I can do for you or Taser, especially to talk about my/our experiences, please let me know," he writes.
The TASER representative replied, "As for Taser, we are always in need of progressive thinkers and great presenters (and you fit the bill!)."
The e-mails are dated August 28, 2013. Schultz's attorney, Luis Robles, told Fusion that he has not reviewed the State Auditor's report, but that he thinks the former chief  did not violate any state laws or city ordinances because Schultz turned over all the department's operational and daily decision making during the same month the emails were sent.
"Chief Schultz had no decision making authority. Indeed, the City procurement process was administered by the City Budget Office, not Chief Schultz," he said.
After the e-mails went public, Albuquerque Councilor Ken Sanchez asked the State Auditor and the Inspector General office to conduct independent reviews of the contract.
"I was told by the Mayor's office and the purchasing department that everything was done by the books, but I didn't feel comfortable it was done by the books," Sanchez said.
Sanchez said that he is impressed at the investigation and very disappointed about the chief's actions.
"I think we need to look at previous and current contracts with Taser International and if we have to call them off, we have to do it. We need to restore the trust of the community."
The mayor's office was unavailable to comment as of Friday morning.
During Schultz's tenure,  Albuquerque became one of Taser International's largest customers. In 2011 , Schultz ordered every officer on the force to carry Tasers. As of April 2014, the city had spent nearly $1.5 million on"Taser equipment, supplies and repairs."
The company admits its representatives  had occasional business dinners with the chief  and offered to pick up the bill "as is customary social grace," but it stands by its actions.
"We reviewed the chronological order of our interactions and throughout all of our interactions with the City of Albuquerque, it was (and remains) our belief that we were fully compliant with all ethics guidelines," TASER General Counsel Doug Klint said in an statement.
Klint said that starting today, the company has implemented a "one year cool-off period" for consulting engagements with any former law enforcement officials in order to eliminate any perception of conflict of interest.
Earlier this year, an Associated Press report found that Taser International had cultivated financial relationships with multiple police chiefs in different cities including Fort Worth, New Orleans and Salt Lake City.
Keller said he had referred the findings to the state attorney general and district attorney for potential prosecution. The Inspector General Office is scheduled to release its independent review in May.
Connie Fossi-Garcia is an investigative producer passionate about justice, immigration and stories that spark change.