Former Milwaukee County Sheriff and rabid Trump supporter David A. Clarke Jr. has gone on a Twitter tirade this weekend threatening to punch "lying lib media" and "make them taste their own blood." Despite a complaint being filed over the threats, Twitter appears to have responded by doing nothing, according to the ex–sheriff.


Twitter's rules state that, "In order to ensure that people feel safe expressing diverse opinions and beliefs, we prohibit behavior that crosses the line into abuse, including behavior that harasses, intimidates, or uses fear to silence another user's voice."

Users also "may not make specific threats of violence or wish for the serious physical harm, death, or disease of an individual or group of people."

G/O Media may get a commission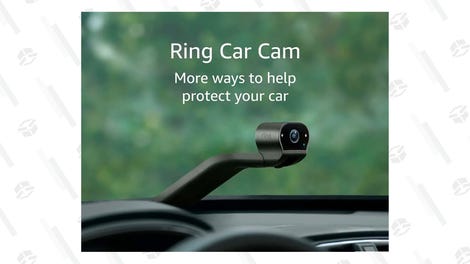 Journalists apparently aren't included in that definition of a "group of people."

Clarke's social media attacks were triggered by news reports following the discovery by federal court reporter Robert Snell, of The Detroit News, that a search warrant affidavit for Clarke's emails was filed in district court this week in relation to an earlier investigation of the former sheriff's use of deputies to harass a fellow passenger on an airline flight nearly a year ago.



The encounter with passenger Dan Black happened last January, and the affidavit was from March. In May, federal prosecutors informed Clarke's attorney that they had decided not to criminally prosecute Clarke for civil rights offenses because they would have had difficulty proving the case beyond a reasonable doubt. However, the letter stated that "the decision could change if additional information came to light."



Snell noticed that the FBI agent's request to search Clarke's gmail account had been filed in federal court late Thursday, the Milwaukee Journal Sentinel reported. That led reporters to question whether the FBI's probe of Clarke's use of sheriff's deputies to harass fellow airline passenger Black last January could be ongoing.

This reporting prompted Clarke's obnoxious series of tweets threatening members of the news media by promising to "poke them in the eye with a sharp stick and bitch slap these scum bags until they get it," among other statements.



Clarke also said "libs" better "bring a hard hat, some aspirin and your veggie wrap" because he's going to "smack you around until you crawl back to your mom's basement."



He kept going on Sunday afternoon:



HuffPost reporter Mary Papenfuss asked Twitter about Clarke's tweets, but didn't receive a prompt reply.

Black reportedly has a separate civil rights lawsuit pending over the January incident on a flight to Milwaukee, in which Black asked Clarke, who was on the same flight, if he was indeed the infamous sheriff. When Clarke responded that he was, Black simply shook his head and then kept quiet.

HuffPost describes what happened next:

Clarke texted one of his officers to detain Black upon arrival in Wisconsin, according to the affidavit. "Just a field interview, no arrest unless he becomes an asshole with your guys," Clarke texted, according to a screenshot obtained of the texts. "Question for him is why he said anything to me. Why didn't he just keep his mouth shut?"

Black was then met by six deputies and two police dogs, according to a complaint he filed against Clarke with the Milwaukee County Executive's Office. Black was detained and questioned by deputies about "remarks" he had made to Clarke, which Black denied, and then was escorted to a friend's car to leave the airport.