[fusion-script src="http://mp1o.s3.amazonaws.com/fusion/fusion-embed.js"][/fusion-script]
Luxury skyscrapers. Rooftop parties with trendy entrepreneurial twentysomethings. And dance troupes so hot their hips inspire Beyoncé.
This is the side of Africa that Cherae Robinson, CEO of Tastemakers Africa, wants the world to know about, especially young travelers ages 20-30.
Young travelers make up a significant portion of the world's jet-setting population, according to recent data from the World Youth Student & Educational Travel Confederation. They spend money — an average of $4,000 per trip — and stay on vacation significantly longer (an average of 58 days per trip) than their older counterparts.
But when young people are polled about where they want to go on vacation, they list their top destinations as Rio de Janeiro, Tokyo, Sydney, Buenos Aires and San Francisco. Not many put Africa too high on their list.
G/O Media may get a commission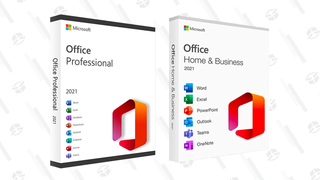 89% off
Microsoft Office Professional 2021 Lifetime License
Lunga Shabalala on set of 'Chanel O My Top 5' in downtown Johannesburg, South Africa. Photo courtesy of Stephanie O'Connor, Tastemakers Africa.
Africa, meanwhile, only attracts 6 percent of the global tourism market, according to Osman Ndiaye, the UN World Tourism Organization's regional director for Africa. The UN hopes to generate double-digit growth for Africa's tourism sector by the end of the decade.
Robinson wants to help. And the first step, she says, is changing Africa's image abroad by showcasing the continent as an up-and-coming travel destination. Her company, Tastemakers Africa, a forthcoming website and self-styled "digital home for all things dope in Africa," endeavors to introduce Africa's cultural scene to young, discerning travelers.
Rapper/MC M.anifest enjoying a cold coca-cola in Accra, Ghana. Photo courtesy of Stephanie O'Connor, Tastemakers Africa.
There's reason to think the initiative can work. In Africa, a little PR goes a long way. In South Africa alone, successful marketing strategies led to a nearly 300 percent increase in international visitors from 1993 - 2012; some 9.2 million international travelers visited the country in 2012, up from a mere 3.4 million in 1993, according to TKTKT.
There's also promising signs of growth in West Africa, where Marriott is expanding its hotel operations in Nigeria and Ghana, two countries that have seen a boost in travel and tourism.
The boys of I RUN JHB in downtown Johannesburg, South Africa. Photo courtesy of Stephanie O'Connor, Tastemakers Africa.
Travelers to Africa will find their money goes further there. Airfare to Africa is, in general, not much more expensive than a trip to Europe, and once on the ground, hotel accommodations, meals and excursions are relatively inexpensive.
Robinson and her team hope to lure more young travelers by rebranding the continent as "Afropolitan," that is, African + cosmopolitan.
Swedish DJ trio Mohoyo Official in the Maboneng neighborhood of downtown Johannesburg, South Africa. Photo courtesy of Stephanie O'Connor, Tastemakers Africa.
When Tastemakers Africa, a website and mobile app launches in beta September 24, it will feature a carefully curated, insiders' look at the sexy and cosmopolitan side of Africa, from the people who know it the best. The site features stunning sights and sounds provided by African photographers, African socialites, African creatives and African entrepreneurs.
The overall experience is to show travelers just how dope a trip to Africa can be.
"The people we're selecting [to contribute content to the site] are the people in the know," says Robinson, "These are the people who know when Moët & Chandon is throwing a party at a Lagos social club. We are lucky to have those connections to bring it to an audience who doesn't know it exists."
Kankum National Park canopy tour. Photo courtesy of Kankum National Park website.
Robinson, a self-proclaimed "passport stamp collector," was first introduced to Africa by visiting countries to help local NGOs boost their profiles. But when arriving in major metropolitan areas, Robinson often had chance encounters that ended with her attending rooftop parties and rubbing elbows with Africa's young and hip elite.
"I want to share this other part of my experience," she told Fusion. "I had an insiders view of what cosmopolitan Africa was all about and I was determined to tell this story. Not enough people know you can be cosmopolitan in Africa."