Lately, it seems that the structural barriers holding Asians back in Hollywood are getting more and more attention. With the internet calling out the whitewashing of Asian stories and characters over and over again, and actor Ed Skrein stepping down from the Asian role he was cast in, the issue has a greater prominence than ever before. And now, the hashtag #ExpressiveAsians has gone viral in response to a quote by an anonymous casting director who claimed Asian actors aren't expressive.
The quote, from the 2016 book Reel Inequality: Hollywood Actors and Racism by Nancy Wang Yuen, resurfaced in a recent Paste Magazine article by Kenneth Lowe about the lack of Asian representation in Hollywood:
"I work with a lot of different people, and Asians are a challenge to cast because most casting directors feel as though they're not very expressive," one other casting director told Yuen. "They're very shut down in their emotions … If it's a look thing for business where they come in they're at a computer or if they're like a scientist or something like that, they'll do that; but if it's something were they really have to act and get some kind of performance out of, it's a challenge."
This utterly confounding quote is the perfect example of just how racist stereotypes perpetuate themselves. The unnamed director dips into centuries-old Orientalist nonsense while also employing more modern versions of anti-Asian stereotypes (such as the notion that they are nothing but faceless workers), combining everything to manifest a baseless idea about the abilities of Asian actors. It suggests that by not having white facial features, Asians are inherently and physically incapable of acting properly, which is incredibly dehumanizing. For a gatekeeper like a casting director to say something like this is embarrassing, but also explains why whitewashing continues to happen in Hollywood.
Luckily, people on Twitter took matters into their own hands, and using the hashtag #ExpressiveAsians, used the opportunity to share selfies and celebrity pictures of Asians being expressive as all hell.
G/O Media may get a commission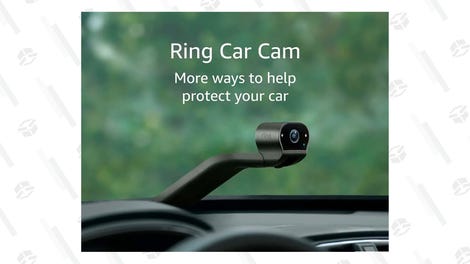 Hudson Yang, star of Fresh Off the Boat, even helpfully put together a whole thread of GIFs of him from the show.