Brett Talley, an attorney President Trump nominated to a lifetime federal judgeship in Alabama, has never tried a case in a grand total of three years practicing law. But wait! There's more. Talley, whose nomination was advanced by the Senate Judiciary Committee last Thursday, also conveniently forgot to mention one glaring conflict of interest in the 30-page questionnaire he submitted to the committee—his wife.
Talley is married to Annie Donaldson, current chief of staff to White House counsel Donald McGahn. Despite this easily identifiable fact, Talley failed to disclose Donaldson's position on the questionnaire, which specifically asked whether he had any family members who might present a conflict of interest if he were confirmed.

"I will evaluate any other real or potential conflict, or relationships that could give rise to appearance of conflict, on a case by case basis and determine appropriate action with the advice of parties and their counsel," Talley wrote in response to a question asking him to identify family members that are "likely" to present potential conflicts of interest.

Talley's omission, which was first reported by The New York Times on Monday, prompted a fierce rebuke from Senator Dianne Feinstein, the ranking Democrat on the committee.
"By failing to disclose that his wife is one of President Trump's lawyers, Talley has betrayed his obligation to be open and transparent with the Senate and American people," Feinstein said in a statement.

G/O Media may get a commission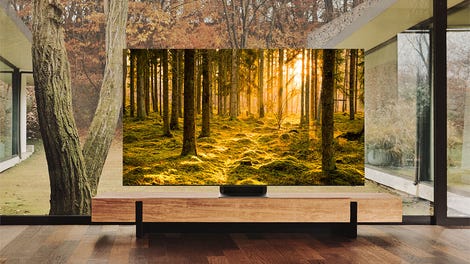 Up to 40% off
Samsung Smart TVs
Donaldson, the Times reported, has also been interviewed by special counsel Robert Mueller in the investigation into whether President Trump obstructed justice in firing former FBI Director James Comey. While she has rarely interacted with Trump, Donaldson reportedly took notes after the White House counsel's meetings with him—notes which were provided to Mueller's team.
Senator Chuck Grassley of Iowa, the Republican who chairs the Judiciary Committee, brushed off Talley's omission as common knowledge through his spokesperson, Taylor Foy. "She was sitting behind Mr. Talley at his nomination hearing. Anyone who had any concerns about his wife's occupation could have raised them at the hearing," Foy said.
Even if Talley's apparent conflict of interest doesn't disqualify him from the federal bench, his inexperience is far more likely to sink his nomination. Talley is one of only four judicial nominees since 1989 that the American Bar Association unanimously deemed "not qualified" to serve as a federal judge.