Facebook is backing down in its decision to censor posts featuring Nick Ut's 1972 photo "The Terror of War," which shows then-nine-year-old Kim Phúc nude fleeing a napalm attack with other Vietnamese children. The decision, which a Facebook spokesperson confirmed, citing the photo's "status as an iconic image of historical importance," comes after Norway's Prime Minister got caught up in the argument over the Pulitzer prize winning image.
Facebook touched off the back and forth when it suspended Norwegian writer Tom Egeland, who included the photo in a post about photographs that "changed the history of warfare." When Facebook suspended Egeland, the Norwegian daily Aftenposten reported on it, and used the same photo in its Facebook post. Aftenposten then received a notice from Facebook asking them to remove the photo from the post or pixelize Phúc. According to the paper, Facebook removed the post from Aftenposten's page even before it could respond.
On Thursday, Aftenposten's editor, Espen Egil Hansen, addressed Facebook CEO Mark Zuckerberg in a letter on the front page:
"I think you are abusing your power, and I find it hard to believe that you have thought it through thoroughly," Hansen wrote, adding that "editors cannot live with you, Mark, as a master editor."
G/O Media may get a commission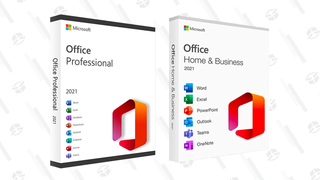 89% off
Microsoft Office Professional 2021 Lifetime License
Earlier today Norway's Prime Minister, Erna Solberg, posted on Facebook in support of the paper and included the photo. That post, which said Facebook's actions "curb freedom of expression," was also removed.
"While we recognize that this photo is iconic, it's difficult to create a distinction between allowing a photograph of a nude child in one instance and not others," a Facebook spokesperson told The Guardian yesterday.
As the past few months have been marked by Facebook trying to avoid being labeled a media company, its response in The Guardian is unsurprising. In late August, on a trip to Italy, Zuckerberg told a student asking a question that Facebook is a tech company, not a media company: "We build the tools, we do not produce any content."
While Facebook may not produce news, it dictates the mold in which "content" is made. An entire industry has sprung up around gaming the network's systems, with often-fake news making the rounds for profit.
Facebook isn't alone in this practice. Other giants like Google also have a bad habit of disappearing work hosted or posted on their services with little or no explanation. But Facebook is in an increasingly unique position; The service has more than a billion users, and a recent Pew study determined that it's where 44% of American adults get their news.
Despite Facebook's initial decision to to double down, it's heartening to see them accept some responsibility here. But in this case, it involved a great deal of press coverage and Norway's head of government. Next time, the object of censorship may not be so fortunate.
Update: Here's Facebook's full statement on the reinstatement of the photo:

After hearing from our community, we looked again at how our Community Standards were applied in this case. An image of a naked child would normally be presumed to violate our Community Standards, and in some countries might even qualify as child pornography. In this case, we recognize the history and global importance of this image in documenting a particular moment in time. Because of its status as an iconic image of historical importance, the value of permitting sharing outweighs the value of protecting the community by removal, so we have decided to reinstate the image on Facebook where we are aware it has been removed. We will also adjust our review mechanisms to permit sharing of the image going forward. It will take some time to adjust these systems but the photo should be available for sharing in the coming days. We are always looking to improve our policies to make sure they both promote free expression and keep our community safe, and we will be engaging with publishers and other members of our global community on these important questions going forward.
Ethan Chiel is a reporter for Fusion, writing mostly about the internet and technology. You can (and should) email him at ethan.chiel@fusion.net