The family of Terrill Thomas, a mentally ill man who died of "profound dehydration" in a jail run by former Milwaukee County Sheriff David Clarke have been awarded $6.75 million in a settlement, according to HuffPost. Thomas died horrifically in 2016 after being denied water for six days.

From HuffPost:

In a joint statement, attorneys for the Thomas estate said that officials ignored Thomas' "obvious signs of distress as he literally died of thirst."

"While no amount of money will give Mr. Thomas his life back — or allow his children to spend another day with their father — it is our hope that this case sends a message to every single jail and prison in America that this type of blatant disregard for human life will not be tolerated," the statement said.
The Milwaukee County Jail was run at the time by Trump-friend Clarke, who was named in the lawsuit. The lawsuit claimed he "knowingly sanctioned" cutting off water to inmates, including Thomas. Thomas' family dismissed claims against Clarke and others as a condition of the settlement.
From HuffPost:
"The amount of pain and suffering that Terrill Thomas went through is really hard to comprehend, and a ton of this is captured on video," James End, an attorney with First, Albrecht & Blondis who worked on the Thomas case, told HuffPost. "The amount of suffering that Mr. Thomas went through was just tremendous, and that I think would be recognized by any person who took any time to listen to the facts of this case."

"What happened to Terrill Thomas was a form of torture," said Erik Heipt, one of the attorneys representing the Thomas estate. "He was a mentally ill man who needed help. Instead, he was deprived of life-sustaining nourishment — water. This is the sort of atrocity that should never happen in an American jail. Ever. There's no excuse for it."
G/O Media may get a commission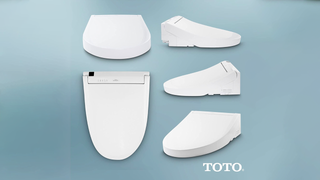 44% off
Toto Washlet Electronic Bidet Toilet Seat
Thomas was originally arrested for shooting a gun in a casino while his family says he was experiencing a psychotic episode. He was denied mental health care and water was cut off to his cell after he flooded another cell.
Thomas' attorneys haven't said how much of the settlement will be paid by Armor Correctional Health Services Inc. as opposed to Milwaukee County. In addition to the lawsuit over Thomas' death, Armor is facing criminal charges over the alleged falsification of medical records at Milwaukee County Jail. Three jail staffers have also been convicted on various charges for their role in Thomas' death.
During Clarke's reign as Sheriff in Milwaukee County, several other inmates died, including a baby. Clarke appeared on Fox News frequently during that period, and spoke at the Republican National Convention in 2016.
At one point Clarke claimed he would be working at the Department of Homeland Security, but that never happened. Later, it seemed he might be taking a job in the White House, but that possibility was nixed by former chief of staff John Kelly.
These days, Clarke is associated with a crowdfunding grift that has convinced Trump fans to part with millions of dollars to supposedly fund the border wall.