Update, Sunday, 5:10 p.m.: The Chicago Police Department released body cam footage on Sunday afternoon of the shooting of 37-year-old Harith Augustus. Warning: the video is graphic.
Original post continues here:
A tense and violent confrontation broke out Saturday night between police and protesters on Chicago's South Side, after police officers shot and killed a black man who they say was armed, but who protesters say wasn't.
The standoff lasted for several hours after the shooting, which occurred around 5:30 p.m. on Saturday evening, according to local media reports. In video taken of the confrontation by Chicago Sun-Times reporter Nader Issa, police wielding batons can be seen violently attacking protesters, along with Issa himself, after allegedly being hit by rocks, bottles, and other objects thrown at them by the angry crowd.

"It's hard to put in words how tense the scene is. Witnesses say a female officer shot the man in the back while he was running away. He was a local barber," Issa tweeted as the situation unfolded. The barber's name was "Snoop," and he usually could be seen with his 5-year-old daughter, witnesses told Issa.

G/O Media may get a commission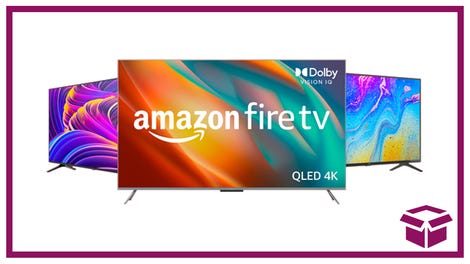 Ooh. stunning.
New Amazon Fire TVs
Immediately after the shooting by police, over 100 protesters and 100 police officers confronted each other and began brawling in what the Sun-Times reporter described as the tensest police shooting scene he'd seen since the 2014 killing of teenager Laquan McDonald.

"Internet is bad so it's taking a minute for this video to upload, but Chicago Police just rushed the parking lot and started hitting people. I have my press badge on and identified myself as a reporter but I got shoved to the ground by two cops who smacked my phone out of my hand," Issa tweeted more than two hours after he first began covering the story.

Issa said dozens of people shouted "murderers" and "no justice, no peace" at the officers.

According to a version of events by Chicago Police Chief Communications Officer Anthony Guglielmi, "Officers assigned to a foot assignment observe a man exhibiting characteristics of an armed person. Officers go to question him when a confrontation ensues and he is shot. The man was fatally wounded. A weapon recovered on scene."

Guglielmi added that several officers were injured from bottles and rocks in the ensuing clashes, and four demonstrators were arrested. The shooting was captured on police body cameras, he added.
According to Issa's report, "People outside the crime scene after the shooting claimed a female officer shot the man, a neighborhood barber, at least five times in the back as he ran away, and that the officer was taken away from the scene in a police vehicle afterward as the crowd formed."

The officer who shot and killed the barber will be placed on 30-day desk duty pending an investigation. According to the Chicago Tribune, "Saturday is at the least the third time in two weeks that a Chicago police officer has shot someone."

The Tribune added more details of the shooting:

Antoine Howell, 42, said he worked with the man at the same barbershop for about three years, and during that time had come to admire the man's attitude. The man was supposed to attend Howell's bachelor party Saturday night. He had just given Howell a haircut in preparation for the celebration, then had headed out to buy cigarettes and change his clothes, Howell said.

"He cut my hair and got killed 10 minutes later," Howell said. "I'm hurt... I gotta go on with my life, but I loved that man."
Update, 3:24 p.m.: The victim of the shooting has been identified as Harith Augustus, 37, from Chicago's South Shore neighborhood, according to the Chicago Tribune. An autopsy was scheduled for Sunday.
Activist William Calloway said he had filed a Freedom of Information Act request seeking police body cam and dashboard video footage. "If it's a justified shooting, just release it to us," Calloway said, according to the report.
The Chicago Police Department responded shortly after by saying that Police Chief Eddie Johnson would release body camera footage Sunday afternoon.