A federal immigration agent shot and killed a 20-year-old black man in Detroit on Monday.
The agent — with U.S. Immigration and Customs Enforcement (ICE) — was participating in a fugitive task force operation with the Detroit Police Department. The task force sought to serve an armed robbery warrant at a home on the west side of the city, according to news reports.
Detroit Police Chief James Craig said he was informed the task force members did not force their way into the house and were allowed inside.
"I'm also told that the agent may have been faced with a threat, and it was at that point when he decided to use deadly force," Craig told reporters.
While police have not officially named the victim, news reports identified the man as 20-year-old Terrance Kellom.
G/O Media may get a commission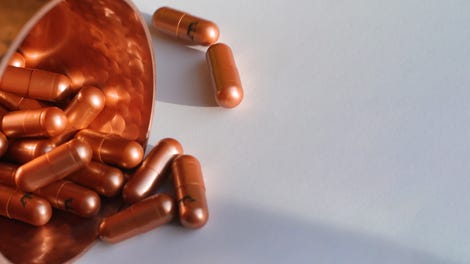 health
The Lyma Supplement
WXYZ Detroit, a local ABC affiliate, interviewed Kellom's father, who said he witnessed the shooting. He claims his son was unarmed and was shot six to eight times.
The case in Detroit still lacks some key details about what occurred inside the house.
Khaalid Walls, a spokesperson for ICE, said in a statement that the agent "fatally wounded a fugitive wanted on state armed robbery and weapons charges." Walls did not release the agent's identity, but said he was an officer with the agency's Enforcement and Removal Operations unit.
"Any time an ICE officer or special agent discharges their firearm in the line of duty, the ICE Office of Professional Responsibility reviews the matter," he said in the statement. "Due to this ongoing review, no further details will be released at this time."
Update, April 28, 1:40 p.m. ET: Detroit Police Chief James Craig said on Tuesday that the suspect was"armed with a hammer" and that the ICE agent fired while retreating.
Update, April 28, 7:30 p.m. ET: This post was updated to use the spelling of Kellom's name and age referenced in his Michigan Department of Corrections record.
Ted Hesson was formerly the immigration editor at Fusion, covering the issue from Washington, D.C. He also writes about drug laws and (occasionally) baseball. On the side: guitars, urban biking, and fiction.